Under this declaration, approximately 472,000 Venezuelans who arrived in the U.S. before July 31, 2023, will be eligible for Temporary Protected Status (TPS) for 18 months. The DHS stated that the work permit eligibility and deportation protections were extended to Venezuelan migrants "due to extraordinary and temporary conditions in Venezuela that prevent individuals from safely returning."
Previously, the program granted work authorization and protections to Venezuelan migrants who arrived before March 2021. The DHS reported that there are 242,700 migrants already utilizing the program.
Secretary of Homeland Security Alejandro Mayorkas stated in the agency's Wednesday press release that the TPS extension is "warranted based on Venezuela's increased instability and lack of safety due to the enduring humanitarian, security, political, and environmental conditions."
WATCH: VIVEK ANSWERING "GLOBALIZATION DID NOT LIVE UP TO ITS PROMISE"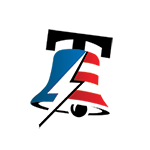 The TPS redesignation allows migrants to find legal employment and protects them from being removed from the country. "Temporary protected status provides individuals already present in the United States with protection from removal when the conditions in their home country prevent their safe return," Mayorkas said.
AMERICA LOVES TRUMP! WATCH HIM AT THE SOUTH CAROLINA V. CLEMSON GAME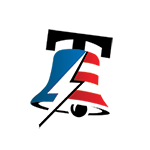 September 21, 2023
He further explained, "That is the situation that Venezuelans who arrived here on or before July 31 of this year find themselves in. We are accordingly granting them the protection that the law provides. However, it is critical that Venezuelans understand that those who have arrived here after July 31, 2023, are not eligible for such protection and instead will be removed when they are found to not have a legal basis to stay."
SUSPECT IN SHOOTING OF THREE PALESTINIANS IN VERMONT ENTERS PLEA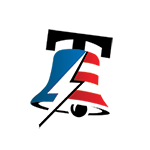 The expansion of the program follows calls from Democratic leaders to grant work authorization to migrants amid the ongoing and worsening border crisis. Democratic New York City Mayor Eric Adams and Democratic New York Governor Kathy Hochul have repeatedly urged the Biden administration to expedite work access for migrants overwhelming their emergency shelter systems.
BALLISTIC MISSILES LAUNCHED BY HOUTHIS NARROWLY MISS U.S. NAVY WARSHIP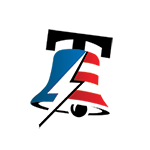 The New York Post reported that of the roughly 110,000 migrants that have arrived in New York City since spring 2022, approximately 41% are Venezuelan and would likely qualify for the program. Democratic leaders believe the work authorization will allow migrants to move out of the overcrowded emergency shelters.
TOP PROSECUTOR DECLARES 2024 RUN FOR PENNSYLVANIA ATTORNEY GENERAL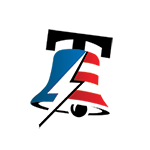 "Work authorization is the way out of the migrant crisis," Hochul stated. "Individuals who achieve legal work status will be able to exit the shelter system, find work opportunities and get their shot at the American Dream."
In response to the expanded program, Hochul announced an initiative to assist eligible migrants with filing for work authorization and connecting them with employers.
TOP GOP DONOR GIVES HIS PLEDGE TO DONALD TRUMP IN 2024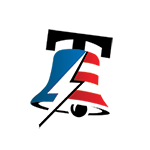 Adams expressed his gratitude to the Biden administration for expanding the program. "Our administration and our partners across the city have led the calls to 'Let Them Work,' so I want to thank President Biden for hearing our entire coalition, including our hard-working congressional delegation, and taking this important step that will bring hope to the thousands of Venezuelan asylum seekers currently in our care who will now be immediately eligible for Temporary Protected Status," Adams said.