Supporters gathered around him, expressing their adoration. "We love you! We love you!" exclaimed one woman, as the crowd erupted in cheers.
In a display of affection, the woman went further, stating, "We freakin' love you," and even managed to secure the president's autograph on her shirt with a marker. As his signature song, "God Bless the USA," played, Trump delighted the crowd by distributing pizzas to them.
This post-rally tradition has become a hallmark of Trump's campaign events. Whether it's at a Dairy Queen, a fast food joint, or a local pub in Iowa, these intimate settings provide an opportunity for Trump to directly address his supporters and for them to engage with him.
WATCH: TENSIONS BUILD IN NYC BETWEEN BLACKS AND ILLEGALS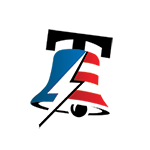 September 21, 2023
Earlier in the day, Trump held a rally in Maquoketa, which was filled with enthusiastic supporters. Confident in his chances, Trump declared, "We're going to win the Iowa caucuses in a historic landslide."
WATCH RON DESANTIS ASKED ABOUT DIGITAL CURRENCIES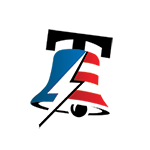 Amidst the cheers, a man shouted, "I love you."
September 21, 2023
Acknowledging the sentiment, Trump graciously responded, "Thank you. I love you too, even though it's not generally my thing... when a guy screams out 'I love you.' But that's okay, we love you all."
CHRIS CHRISTIE THINKS HE KNOWS WHO IS TO BLAME FOR THE RISE IN ANTI-SEMITISM AND ISLAMOPHOBIA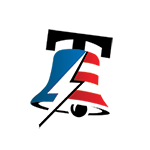 Expressing his determination, Trump emphasized the importance of victory, stating, "I hope we have a victory, otherwise this country is finished."
Despite facing four indictments in New York, Georgia, and at the federal level, Trump's dominance in the 2024 presidential polls remains unwavering. Not only is he the frontrunner for the Republican ticket, but he has also surpassed Biden in some polls, including the latest from RCP.