Murdoch, aged 92, communicated his decision to his colleagues through a letter, assuring them of his good health and his intention to transition to the role of Chairman Emeritus at both Fox and News Corp in November. His son, Lachlan Murdoch, will assume the role of the sole chairman of both companies.
In his letter, Murdoch stated, "For my entire professional life, I have been engaged daily with news and ideas, and that will not change. But the time is right for me to take on different roles, knowing that we have truly talented teams and a passionate, principled leader in Lachlan who will become sole Chairman of both companies." He expressed his pride in the collective achievements of his teams over the decades and acknowledged the contributions of all his colleagues, from truck drivers and cleaners to assistants and skilled operators.
WATCH: TENSIONS BUILD IN NYC BETWEEN BLACKS AND ILLEGALS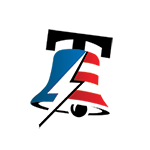 Murdoch further emphasized the robust health of his companies and his optimism about the future. He stated, "Our opportunities far exceed our commercial challenges. We have every reason to be optimistic about the coming years - I certainly am, and plan to be here to participate in them."
WATCH RON DESANTIS ASKED ABOUT DIGITAL CURRENCIES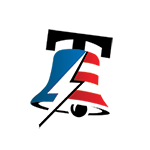 In his letter, Murdoch also highlighted the intensifying battle over freedom of speech and thought, and reaffirmed his family's commitment to this cause. He criticized the elites and the media for promoting narratives instead of seeking the truth. "In my new role, I can guarantee you that I will be involved every day in the contest of ideas," he wrote.
CHRIS CHRISTIE THINKS HE KNOWS WHO IS TO BLAME FOR THE RISE IN ANTI-SEMITISM AND ISLAMOPHOBIA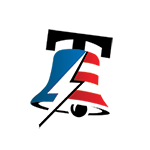 September 21, 2023
Lachlan Murdoch, in his announcement, congratulated his father on his remarkable 70-year career and thanked him for his vision, pioneering spirit, determination, and enduring legacy. He stated, "We are grateful that he will serve as Chairman Emeritus and know he will continue to provide valued counsel to both companies."
PRESIDENT BIDEN'S 81ST BIRTHDAY SPARKS INTENSIFIED DEBATE ON COGNITIVE DECLINE: FORMER WHITE HOUSE PHYSICIAN ISSUES DIRE WARNING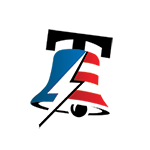 Rupert Murdoch's media empire includes the FOX News Channel, which was launched in 1996 under News Corp and has since established itself as a leader in 24-hour news coverage. Murdoch served as Executive Chairman of 21st Century Fox from 2015 to the merger of 21st Century Fox and The Walt Disney Company in March 2019. He also served as CEO of 21st Century Fox from its inception as News Corporation in 1979 until 2015 and as its Chairman from 1991 to 2015.
ROSEANNE BARR'S BLUNT CRITIQUE OF PRESIDENT BIDEN'S FENTANYL CRISIS STRATEGY SPARKS SOCIAL MEDIA FIRESTORM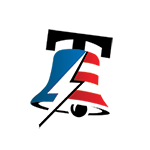 Murdoch's career has spanned continents and left an indelible mark on the global media landscape. In 1954, he took control of News Limited, an Australian public corporation previously run by his father, Sir Keith Murdoch. His company then expanded internationally, acquiring the UK's News of the World and The Sun in 1969, and several US publications, including the New York Post and The Village Voice.
CONOR MCGREGOR SPARKS CONTROVERSY: DUBLIN'S IMMIGRANT-RELATED VIOLENCE ERUPTS AMIDST MMA CHAMPION'S FIERY COMMENTS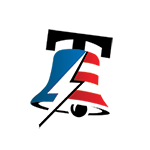 In 1980, News Corporation was established to consolidate the international operations of its growing portfolio of newspapers, magazines, and television assets. By 1985, Murdoch had acquired Twentieth Century Fox and several regional television stations in major US markets. The FOX Broadcasting company was launched in 1986, and by 1996, FOX Sports was a success, and FOX Network had become the top-ranked television group in the country.
WATCH: SHOCKING EXECUTION OF PALESTINIANS ACCUSED OF COLLABORATION WITH ISRAEL (WARNING: GRAPHIC VIDEO)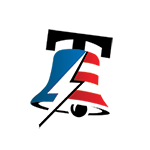 In 2019, Murdoch led the launch of Fox Corporation as a standalone, publicly traded company following the separation of 21st Century Fox, redefining the US media landscape once again. As Fox Corporation, the company produces and distributes content through brands such as FOX News Media, FOX Sports, FOX Entertainment, FOX Television Stations, and Tubi Media Group.
MOTHER OF DEREK CHAUVIN SPEAKS OUT ABOUT HIS PRISON STABBING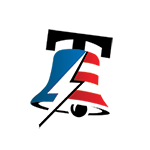 Murdoch has been recognized for his contributions to the media and newspaper publishing with the Companion of the Order of Australia (A.C.). In 2014, he was inducted into the Television Academy Hall of Fame. He and his family have made significant contributions to various educational, cultural, and medical charitable organizations across the United States, United Kingdom, Australia, Asia, and Israel.