This ruling comes despite Biden's requests for his initial hearing to be conducted virtually.
Hunter Biden has been indicted by Special Counsel David Weiss on several charges. These include making a false statement during the acquisition of a firearm, providing false information required by a federal firearms licensed dealer, and possession of a firearm by an individual unlawfully using or addicted to a controlled substance.
On Tuesday, Biden's legal team informed the court that he is expected to plead not guilty. They also requested that his first appearance be conducted via video conference, a request that Weiss' team opposed in a filing early Wednesday.
U.S. Magistrate Judge Christopher Burke of the District of Delaware dismissed Biden's request on Wednesday afternoon, asserting that he should not be granted special treatment. "In the end, the Court agrees with both the Defendant and the Government, that Defendant should not receive special treatment in this matter — absent some unusual circumstance, he should be treated just as would any other defendant in our Court," Burke stated in the filing.
WATCH: MORE VIOLENT PROTESTORS IN NYC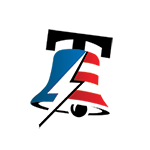 September 21, 2023
Biden's court appearance has been scheduled for October 3 at 10 a.m. in Delaware. Weiss' opposition filing underscored the "serious felony gun charges at issue in this case."
COP28 NEWS: BIDEN AIMS TO SLASH 'SUPER POLLUTANT' EMISSIONS AND LEAD GLOBAL CLIMATE ACTION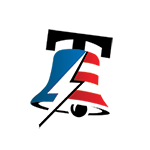 These federal gun charges are the first that Weiss has brought against Biden since being granted special counsel status.
"Hunter Biden possessing an unloaded gun for 11 day [sic] was not a threat to public safety, but a prosecutor, with all the power imaginable, bending to political pressure presents a grave threat to our system of justice," Hunter Biden's attorney Abbe Lowell said in a statement earlier this week. "We believe these charges are barred by the agreement the prosecutors made with Mr. Biden, the recent rulings by several federal courts that this statute is unconstitutional, and the facts that he did not violate that law, and we plan to demonstrate all of that in court."
WATCH: SEN JOSH HAWLEY ADDRESSING BIDEN ADMIN CONSTANTLY VIOLATING FREEDOM OF SPEECH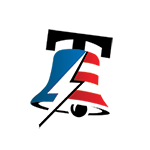 Fox News first reported in 2021 about a 2018 incident where a gun owned by Hunter was discarded in a trash can outside a Delaware market. A source with knowledge of the October 23, 2018, police report told Fox News that Hallie Biden, widow of President Biden's late son, Beau, and then-partner of Hunter, had disposed of Hunter's gun in a dumpster near a school.
GREG GUTFELD DEFENDS ELON MUSK AND UNLEASHES A BOLD MESSAGE ON FREE SPEECH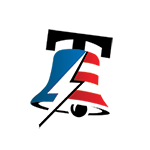 A firearm transaction report reviewed by Fox News indicated that Hunter had purchased a gun earlier that month. In the report, Hunter denied being an unlawful user of, or addicted to, any controlled substance. However, it is noteworthy that Hunter was discharged from the Navy in 2014 after testing positive for cocaine.