According to the book titled "Brilliant Black British History" by Atinuke, Stonehenge was built by "people with brown skin" during a time when England was supposedly "a black country." The Telegraph reported on the book's claims, which have sparked debate and criticism.
Stonehenge, a famous monument located on Salisbury Plain in Wiltshire, England, was constructed approximately 4,000 years ago during the late Neolithic period and early Bronze Age. Recent genetic analysis suggests that the inhabitants of Britain at that time were "pale-skinned early farmers whose ancestors had spread from Anatolia," which is modern-day Turkey.
WATCH: TENSIONS BUILD IN NYC BETWEEN BLACKS AND ILLEGALS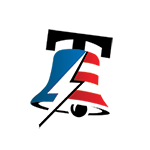 September 21, 2023
A study published in the journal Nature Ecology & Evolution in 2019 revealed that these early settlers introduced farming to Europe and were largely descended from groups who took the Mediterranean route.
WATCH RON DESANTIS ASKED ABOUT DIGITAL CURRENCIES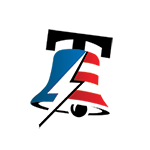 While the book claims that Stonehenge was built by people with brown skin, historical evidence points to the involvement of different groups in its construction. The Oxford Illustrated History of Prehistoric Europe states that the Bell Beaker people from mainland Europe, who settled in Britain around 4,500 years ago, were associated with the elaboration and refurbishment of Stonehenge. These settlers, who ultimately replaced 90% of the gene pool, introduced new styles of pottery and knowledge of metalworking to the region.
CHRIS CHRISTIE THINKS HE KNOWS WHO IS TO BLAME FOR THE RISE IN ANTI-SEMITISM AND ISLAMOPHOBIA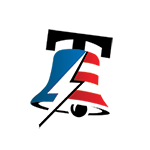 English Heritage, a charity that manages historic monuments in the UK, acknowledges that the stone settings at Stonehenge were built during a time of great change in prehistory. This period coincided with the arrival of new styles of pottery and the knowledge of metalworking from the Continent. While the ancient engineers behind Stonehenge may not have had dark skin as claimed in the book, there is evidence to suggest that some individuals in ancient Britain had darker skin tones. For example, the 10,000-year-old skeleton known as Cheddar Man, discovered in Somerset, England, was found to have had "dark to black" skin and blue eyes based on DNA analysis.
PRESIDENT BIDEN'S 81ST BIRTHDAY SPARKS INTENSIFIED DEBATE ON COGNITIVE DECLINE: FORMER WHITE HOUSE PHYSICIAN ISSUES DIRE WARNING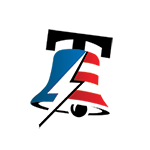 ROSEANNE BARR'S BLUNT CRITIQUE OF PRESIDENT BIDEN'S FENTANYL CRISIS STRATEGY SPARKS SOCIAL MEDIA FIRESTORM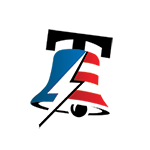 Atinuke's book not only focuses on prehistoric times but also catalogues the presence of black populations throughout Britain's history. The author highlights the contributions of black Muslims during the period of the Tudors and Stuarts, who brought new knowledge in areas such as textiles, medicine, math, and navigation. However, it is worth noting that Atinuke also acknowledges in the book's introduction that Britain has been a mostly white country for a shorter period compared to its history as a mostly black country. She also underscores the idea that race does not scientifically exist.
CONOR MCGREGOR SPARKS CONTROVERSY: DUBLIN'S IMMIGRANT-RELATED VIOLENCE ERUPTS AMIDST MMA CHAMPION'S FIERY COMMENTS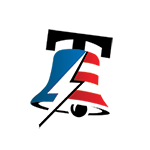 Critics of the book argue that it promotes revisionist history and spreads misinformation. Historian Zareer Masani suggests that it is part of a broader trend of "wokedom" infiltrating schools and universities. Masani, along with other historians, believes that the book distorts facts and confuses children with outright lies. David Abulafia, a historian and professor emeritus at Cambridge, draws parallels between the book's claims and the Nazi ideology of attributing cultural achievements to specific racial groups.
WATCH: SHOCKING EXECUTION OF PALESTINIANS ACCUSED OF COLLABORATION WITH ISRAEL (WARNING: GRAPHIC VIDEO)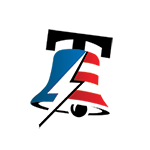 Conservative commentator Calvin Robinson also criticizes the book, calling it hyperbolic and revisionist. He points out the lack of sources provided in the book to support its claims. Robinson emphasizes that while Britain has had a diverse culture to some extent, it was predominantly white until the 1950s.
MOTHER OF DEREK CHAUVIN SPEAKS OUT ABOUT HIS PRISON STABBING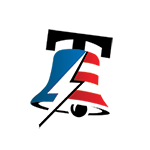 "Brilliant Black British History" is part of a growing genre of revisionist literature that distorts historical facts or erases certain groups from history. This trend aligns with a broader leftist-identitarian agenda. The BBC program "Horrible Histories" released a song in 2021 called "Been Here From the Start," which also presented an alternate history suggesting that early Britons, Roman Emperor Septimius Severus, and the Aurelian Moors were black. The song received criticism from historians and those who oppose the promotion of liberal identitarianism.
The controversy surrounding Atinuke's book highlights the importance of accurate and evidence-based historical narratives. While it is essential to recognize the contributions of diverse populations throughout history, it is equally important to ensure that these narratives are grounded in factual evidence.