The contentious 5-4 ruling, passed on September 11, allows individuals to use bathrooms and locker rooms that align with their gender identity, rather than their biological sex.
The Delaware Valley Journal reports that the board's vote was prompted by a father, Tim Jagger, who raised concerns on social media. Jagger's daughter, a student at the high school, was reportedly fearful of using the bathroom due to the potential presence of a male student.
The school district suggested that his daughter could use one of the single-person bathrooms, a response that led Jagger to bring his concerns before the board.
Surprisingly, several board members were reportedly unaware of the existing rules, which Jagger claimed originated from a 2018 nondiscrimination policy. As per the DV Journal, a board member who was present in 2018 confessed he was not aware that the policy would permit students to use the bathroom of their choice.
WATCH: TENSIONS BUILD IN NYC BETWEEN BLACKS AND ILLEGALS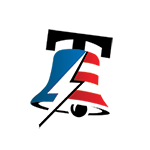 September 21, 2023
The students participating in the walkout, along with their parents, clarified that their opposition to the bathroom policy was not intended as a rejection of LGBTQ rights. They emphasized their belief that privacy should be paramount. "Their rights should be addressed but not at the expense of taking away the rights of the non-LGBTQ students," explained one student's mother. "They shouldn't be asked to give up their right to privacy to accommodate 12 students, especially when the school has three designated bathrooms for these students to use."
WATCH RON DESANTIS ASKED ABOUT DIGITAL CURRENCIES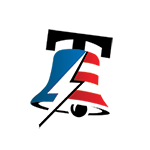 During a Tuesday evening meeting, the school board deliberated on the issue. Board member Jay Cohen expressed his concern that many community members were unaware of the situation. "We have to get back to normalization, and we have to have something that satisfies the students, the families who are responsible for this community, and it has to satisfy what we're trying to do in our mission statement," he said.
CHRIS CHRISTIE THINKS HE KNOWS WHO IS TO BLAME FOR THE RISE IN ANTI-SEMITISM AND ISLAMOPHOBIA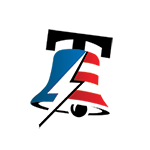 Cohen expressed regret that many students no longer felt safe using the bathrooms and were unaware of the location of the single-use facilities. He advocated for a return to traditional bathroom use based on biological sex and urged the district to apply the same rules to locker rooms. He also warned against squandering resources on making facilities gender-neutral. His remarks were met with applause from those present.
The board decided to collect feedback from students, staff, and parents, and present the findings at the next meeting scheduled for October 17.