As the frontrunner for the 2024 GOP nomination, Trump confidently declared to the packed house that he would secure a resounding victory in the Iowa caucuses.
"We're going to win the Iowa caucuses in a historic landslide," Trump proclaimed, citing recent polling data that showed him surpassing President Joe Biden in popularity among voters. The crowd erupted in applause, energized by the prospect of a Trump comeback.
September 21, 2023
During his speech, Trump received an unexpected declaration of affection from a member of the audience. A man shouted, "I love you!" to which Trump, known for his candid and unfiltered responses, replied, "Thank you, I love you too even though it's not generally my thing... when a guy screams out 'I love you,' but that's okay, we love you all." His lighthearted response elicited laughter and further endeared him to his supporters.
WATCH: VIVEK ANSWERING "GLOBALIZATION DID NOT LIVE UP TO ITS PROMISE"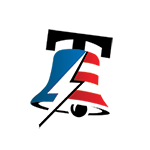 September 21, 2023
Reflecting on his first term in office, Trump hailed the Make America Great Again (MAGA) movement as the "greatest political movement of all time." The crowd cheered in agreement, underscoring the enduring loyalty and enthusiasm of Trump's base.