The New York Times revealed on Monday that Trump has decided to forgo the second Republican primary debate scheduled for September 27 to make a trip to Detroit. Here, he plans to engage with auto union workers, a move that comes in the wake of the United Auto Workers' strike.
The Times interprets Trump's decision to bypass the debate and interact with union workers as an indication that his campaign is shifting its focus from the Republican primary to a direct contest against Biden. This interpretation is shared by some Democrats, as reported by Politico.
WATCH: VIVEK ANSWERING "GLOBALIZATION DID NOT LIVE UP TO ITS PROMISE"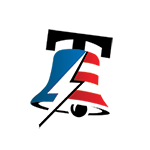 A Democratic strategist, speaking to Politico, expressed concern over Trump's strategic move, stating, "Trump scooped us. Now if we announce we're going, it looks like we're just going because of Trump. We waited too long. That's the challenge."
AMERICA LOVES TRUMP! WATCH HIM AT THE SOUTH CAROLINA V. CLEMSON GAME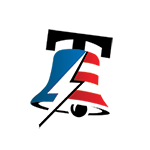 The decision to visit Detroit ahead of Biden is seen by a union adviser as evidence that Trump "actually has people who know what they're doing." The adviser further commented, "He boxed Biden in. It was kinda genius."
September 21, 2023
Representative Ro Khanna (D-Calif.), who is assisting Biden with the autoworker strike, concurred with this sentiment, cautioning against underestimating Trump. "He's a survivor and this is going to be a very hard-fought campaign," Khanna stated. He further emphasized the need for a campaign message that resonates with working-class Americans, who are grappling with rising costs and stagnant wages.
SUSPECT IN SHOOTING OF THREE PALESTINIANS IN VERMONT ENTERS PLEA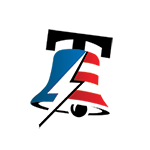 Despite these concerns, the Biden campaign and White House aides remain confident, dismissing the notion that Trump is outmaneuvering Biden. Democrats typically secure union endorsements, providing some reassurance. However, Politico highlighted that Trump won over many rank-and-file union members in 2016, suggesting a potential vulnerability for the current administration.
NORTH KOREA'S NEW GUARD POSTS AND MILITARY SATELLITE LAUNCH ESCALATE TENSIONS ALONG BORDER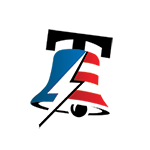 Adding to this tension, the White House recently canceled plans to send two top aides to Detroit, a move that could potentially alienate unions. Trump's campaign is expected to capitalize on this discord, aiming to build on previous momentum with rank-and-file union workers.
REPUBLICAN NATIONAL COMMITTEE (RNC) FACES FINANCIAL PRECIPICE AHEAD OF 2024 ELECTION: CAN THE PARTY REBOUND?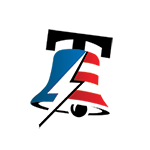 In anticipation of his Detroit visit, Trump has launched radio ads expressing support for the workers. "All they've ever wanted is to compete fairly worldwide and get their fair share of the American dream," the ad says, according to the Times. "Donald Trump calls them great Americans and has always had their backs."