The victims, identified as Alberto Rolon, 38, Zoraida Bartolomei, 32, and their two young sons, aged 9 and 7, were discovered with fatal gunshot wounds on Sunday. The family's three dogs were also found shot dead.
Deputy Chief Chris Burne of the Romeoville Police Department, during a press conference on Tuesday, stated that the quadruple homicide was "not a random incident." He revealed that investigators are currently sifting through a "tremendous amount of evidence" linked to the gruesome event.
"Our detectives and crime scene investigators spent the last 36 hours collecting a tremendous amount of evidence. We were able to determine that this was not a random incident and there was no cause for a shelter-in-place order," Burne said. He further confirmed that the deaths are being treated as murders.
WATCH: TENSIONS BUILD IN NYC BETWEEN BLACKS AND ILLEGALS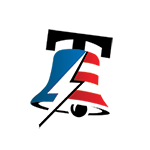 The search for the perpetrator, who is believed to have fled the scene at the 500 Block of Concord Avenue, has been declared the "top priority" for the local police force. "All our officers and our professional staff have been working tirelessly on this case," Burne stated. He also mentioned that the Will County Major Task Force has been enlisted to aid in the investigation.
WATCH RON DESANTIS ASKED ABOUT DIGITAL CURRENCIES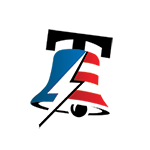 September 20, 2023
The local community has been instrumental in providing information and evidence, Burne noted, adding that they are still seeking any additional assistance, including potential Ring doorbell footage that could aid the investigation.
CHRIS CHRISTIE THINKS HE KNOWS WHO IS TO BLAME FOR THE RISE IN ANTI-SEMITISM AND ISLAMOPHOBIA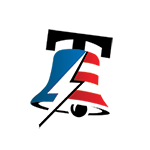 Mayor John Noak of the Village of Romeoville expressed his condolences during the press conference, stating, "Our entire community is grieving with the family over this tragic incident."
He emphasized the heart-wrenching nature of the event, particularly given the involvement of children, and pledged full resources to ensure a thorough investigation.
PRESIDENT BIDEN'S 81ST BIRTHDAY SPARKS INTENSIFIED DEBATE ON COGNITIVE DECLINE: FORMER WHITE HOUSE PHYSICIAN ISSUES DIRE WARNING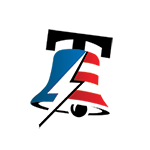 The victims were discovered during a well-being check conducted by the police on Sunday evening, following concerns raised by family members when one of the victims failed to show up for work and did not respond to phone calls.
Burne clarified on Monday that investigators have definitively ruled out the possibility of the offender being among the victims. "It is not a murder-suicide," he stated.
ROSEANNE BARR'S BLUNT CRITIQUE OF PRESIDENT BIDEN'S FENTANYL CRISIS STRATEGY SPARKS SOCIAL MEDIA FIRESTORM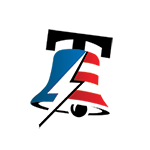 Romeoville, located approximately 30 miles southwest of Chicago, has been left in shock following the incident. However, the police have assured residents that there is no ongoing threat to the community, given that no further crimes have been reported since the incident.
The Romeoville Police Department has urged anyone with information that could assist the investigation to come forward and contact them at (815) 886-7219.