The lawsuit alleges that Bankman and his wife, Barbara Fried, siphoned millions of dollars from FTX for personal gain. The complaint outlines a conversation between Bankman and his son regarding his pay from FTX.
In January 2022, Bankman emailed the company's US head of administration, stating that he was receiving only $16,667 per month from FTX, despite expecting a salary of $1 million per year. Bankman then involved his son in the matter, writing in an email, "Gee, Sam I don't know what to say here. This is the first [I] have heard of the 200K a year salary! Putting Barbara on this."
September 20, 2023
FTX's lawyers claim that Bankman's influence paid off, as Bankman-Fried subsequently gifted his parents $10 million in funds from Alameda Ltd. Within three months, Bankman-Fried also facilitated the transfer of a $16.4 million property in The Bahamas to his parents, paid for with funds provided by FTX Trading. Additionally, Bankman and Fried allegedly enjoyed over $90,000 in expenses for their Bahamas residence, paid for by FTX Trading.
WATCH: MORE VIOLENT PROTESTORS IN NYC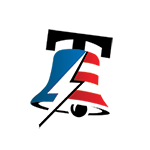 The lawsuit further alleges that Bankman donated $5.5 million to Stanford University in an attempt to curry favor with his employer, FTX Group, at the expense of the company.
Attorneys for Bankman and Fried have not yet responded to requests for comment. However, in a statement to crypto publication The Block, their attorneys accused FTX of attempting to intimidate their clients and undermine the upcoming trial of their child. They assert that the claims made in the lawsuit are completely false.
COP28 NEWS: BIDEN AIMS TO SLASH 'SUPER POLLUTANT' EMISSIONS AND LEAD GLOBAL CLIMATE ACTION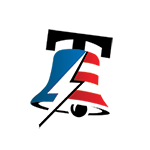 FTX Group and Bankman-Fried's trading firm, Alameda Research, filed for bankruptcy in November 2022, with Bankman-Fried stepping down as CEO. The collapse of the company revealed that Bankman-Fried had used significant amounts of FTX customers' funds to support Alameda Research. Bankman-Fried has pleaded not guilty to eight criminal charges, including wire fraud and conspiracy to commit money laundering, and is currently being held in a Brooklyn jail.