According to a press release, this group will provide guidance and insights on intelligence and national security efforts to the Office of Intelligence and Analysis and the Office of Counterterrorism Coordinator, in support of DHS' crucial mission to safeguard the nation.
Among the members of this private-sector group of "experts" are three former officials who were signatories to the October 2020 letter dismissing the Hunter Biden laptop as "Russian disinformation." These individuals include CNN National Security Analyst and former Director of National Intelligence James Clapper, Senior Fellow of the Intelligence Project and former CIA Operations Officer Paul Kolbe, and Fordham University School of Law Distinguished Fellow and former CIA Director John Brennan.
WATCH: MORE VIOLENT PROTESTORS IN NYC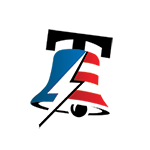 September 20, 2023
According to the press release, the Experts Group will offer DHS a diverse range of perspectives, with its membership comprising former senior intelligence officials, journalists, and prominent advocates for human rights and civil liberties. The group will convene four times a year and will utilize the expertise of each member to address complex challenges such as terrorism, Fentanyl, transborder issues, and emerging technology.
COP28 NEWS: BIDEN AIMS TO SLASH 'SUPER POLLUTANT' EMISSIONS AND LEAD GLOBAL CLIMATE ACTION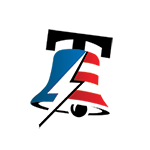 In expressing his gratitude, DHS Secretary Alejandro Mayorkas emphasized the importance of collecting, generating, and disseminating actionable intelligence to various partners, including federal, state, local, territorial, tribal, campus, and private sector entities.
Mayorkas commended the distinguished individuals for their exceptional expertise, experience, and vision, which will contribute to the critical mission of protecting the American people.