Instead, he has chosen to address a rally in Detroit, where United Auto Workers (UAW) are currently on strike.
An insider privy to Trump's plans revealed to the New York Post that the rally is scheduled for September 27. This coincides with the date of the Republican primary debate, which is to be held at the Ronald Reagan Presidential Library in California. The rally will feature a prime-time speech by Trump.
September 20, 2023
According to a report by The New York Times, Trump's audience will not be limited to the striking autoworkers. He also plans to address approximately 500 plumbers, pipe-fitters, and electricians. The campaign is contemplating whether Trump should make an appearance at the picket line. However, a Trump advisor involved in the event's planning expressed doubts about this possibility, citing security logistics as a concern.
WATCH: TENSIONS BUILD IN NYC BETWEEN BLACKS AND ILLEGALS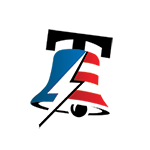 In a recent post on Truth Social, Trump voiced his support for the autoworkers. He wrote, "The United Autoworkers are being sold down the 'drain' with this all electric car SCAM."
He continued, "They'll be made in China, under Crooked Joe's CHINA FIRST POLICY. AUTOWORKERS, VOTE FOR TRUMP - I'LL MAKE YOU VICTORIOUS & RICH. IF YOUR "LEADERS" WON'T ENDORSE ME, VOTE THEM OUT OF OFFICE, NOW. WITH THE DEMOCRATS & CROOKED JOE CALLING THE SHOTS, YOU'LL BE JOBLESS & PENNILESS WITHIN 4 YEARS. REMEMBER, BIDEN IS A CROOK WHO HAS BEEN PAID MILLIONS OF DOLLARS BY CHINA, & OTHERS. He is a Manchurian Candidate!!!"
REVEALING THE FACES OF FREEDOM: IDENTITIES RELEASED FOR SECOND BATCH OF FREED ISRAELI HOSTAGES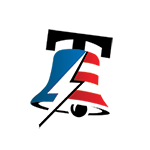 This rally comes amidst the fourth day of strikes against Ford, General Motors, and Stellantis. Approximately 13,000 workers, represented by the United Auto Workers union, are refusing to work until they receive better benefits and wages.
The union declined to endorse Biden earlier this year, with President Shawn Fain expressing serious concerns about the Biden administration's push for electric vehicles.
This is not the first time Trump has opted out of a GOP debate. Last month, he skipped the debate in Milwaukee to participate in an interview with Tucker Carlson, which was aired as the other candidates took the stage.