According to NBC, Epps is facing a single misdemeanor count of disorderly or disruptive conduct on restricted grounds. The charge was filed by information, indicating that Epps is likely planning to negotiate a plea deal.
Epps gained notoriety following his vocal encouragement of the Capitol breach. In the run-up to the riot, he was recorded telling individuals at the Capitol, "We need to go into the Capitol." He later claimed via text message that he was among those who had "orchestrated" the event.
September 20, 2023
Prior to this charge, Epps had been accused of being dishonest about his location on the day of the riot. Given the absence of official charges against him until September 19, while other participants in the January 6 events faced severe prison sentences, speculation arose that Epps may have negotiated some form of agreement with the federal government. Some even questioned whether he might be acting as an agent.
WATCH: TENSIONS BUILD IN NYC BETWEEN BLACKS AND ILLEGALS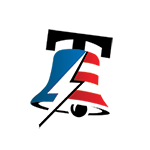 The criminal information filed against Epps states that he "did knowingly, and with intent to impede and disrupt the orderly conduct of Government business and official functions, engage in disorderly and disruptive conduct in and within such proximity to, a restricted building and grounds—that is, any posted, cordoned-off, and otherwise restricted area within the United States Capitol and its grounds, where the Vice President was and would be temporarily visiting—when and so that such conduct did in fact impede and disrupt the orderly conduct of Government business and official functions, and attempted and conspired to do so."
WATCH RON DESANTIS ASKED ABOUT DIGITAL CURRENCIES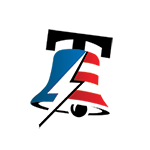 In a previous interview with the January 6 Committee, Epps stated that his trip to Washington, DC was intended to demonstrate his support for then-President Trump. He has since expressed that 'conspiracy theories' have wreaked havoc on his life, and maintained that he "never intended to break the law."