In an interview with the Los Angeles Times, Morris expressed her belief that the political climate during the Trump administration exposed the bigoted views of people in the country music industry, leading her to give up on the genre.
Morris stated, "After the Trump years, people's biases were on full display. It just revealed who people really were and that they were proud to be misogynistic and racist and homophobic and transphobic. All these things were being celebrated, and it was weirdly dovetailing with this hyper-masculine branch of country music. I call it butt rock."
She also criticized the rise of songs like "Try That in a Small Town," claiming that people were streaming these songs out of spite rather than genuine enjoyment or love for the music. Morris argued that music should be the voice of the oppressed, not a toxic weapon in culture wars.
WATCH: MORE VIOLENT PROTESTORS IN NYC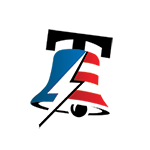 However, not everyone agrees with Morris' perspective. Country music critic Kyle "Trigger" Coroneos, founder of Saving Country Music, suggested that Morris may be spending too much time in her social media mentions.
September 19, 2023
Coroneos argued that most country music artists, especially those in the mainstream, avoid being politically divisive in order to appeal to a larger audience. He also criticized the constant "hall-monitoring" and berating of others for their beliefs, actions, and decisions, which he believes has led people to become tired of being preached to.
COP28 NEWS: BIDEN AIMS TO SLASH 'SUPER POLLUTANT' EMISSIONS AND LEAD GLOBAL CLIMATE ACTION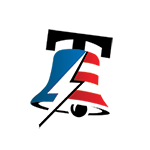 Regarding Morris' departure from country music, Coroneos expressed doubt that it would have a significant impact on the genre. He stated that Morris has an outsized footprint in the media but believes her decision may actually contribute to country music becoming more right-leaning politically.
WATCH: SEN JOSH HAWLEY ADDRESSING BIDEN ADMIN CONSTANTLY VIOLATING FREEDOM OF SPEECH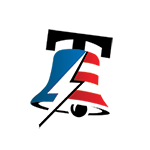 It is worth noting that Morris has been involved in controversies within the country music community. She was one of many critics who attacked fellow country singer Jason Aldean's wife, Brittany, after she wrote a social media post expressing gratitude to her parents for not changing her gender as a child.
Morris responded with derogatory comments, referring to Brittany as "Insurrection Barbie" and criticizing her for allegedly hiding homophobia and transphobia behind her concern for children's well-being.