This comes as House Republicans recently launched an impeachment inquiry into the President. The poll reveals that these independent voters believe House Republicans should go beyond the inquiry and proceed with impeachment.
However, it is worth noting that the other 50% of independent voters remain unconvinced that Republicans should pursue impeachment against President Biden. The poll also highlights that among Republicans, there is strong support for impeachment, with 81% in favor and 19% opposed. On the other hand, only 12% of Democrats support impeachment, while 88% do not.
September 19, 2023
The growing support for impeachment among independent voters is not solely based on the allegations of corruption surrounding President Biden's financial dealings. There is also concern over his handling of the immigration crisis at the southern border.
WATCH: MORE VIOLENT PROTESTORS IN NYC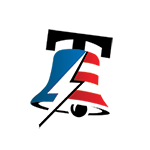 Since taking office, over seven million illegal aliens have entered the country, making it the largest invasion in history. Recent reports from Eagle Pass, Texas, indicate that mass crossings continue to occur, further fueling public frustration.
COP28 NEWS: BIDEN AIMS TO SLASH 'SUPER POLLUTANT' EMISSIONS AND LEAD GLOBAL CLIMATE ACTION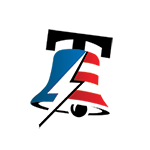 September 19, 2023
Despite these concerns, it is unlikely that President Biden or DHS Secretary Alejandro Mayorkas will face impeachment due to the perceived weakness of Republican leadership. The lack of action on this front has left many conservative voters feeling disillusioned and questioning the commitment of Republican leaders to address the issues at hand.