The pragmatic Main Street Caucus and the hardline House Freedom Caucus had reached a consensus on a stopgap spending bill, also known as a continuing resolution (CR), which would keep the government operational for 31 days while reducing discretionary government spending by approximately 1%.
The proposed bill, details of which were obtained by Fox News Digital, would exempt defense, veterans affairs, and disaster relief from any cuts. The remaining areas, covered by Congress' 12 appropriations bills, would see a reduction of about 8%. The agreement also includes the House Republicans' border security bill, H.R. 2, but excludes a provision mandating eVerify, which had faced significant opposition from GOP lawmakers.
WATCH: VIVEK ANSWERING "GLOBALIZATION DID NOT LIVE UP TO ITS PROMISE"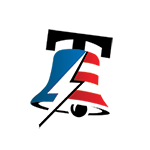 However, the CR deal, details of which were leaked on Sunday night, has already faced public opposition from several House Republicans. Given the slim majority in Congress' lower chamber and multiple absences on both sides, a bill can only afford to lose four GOP votes to pass without Democratic support.
AMERICA LOVES TRUMP! WATCH HIM AT THE SOUTH CAROLINA V. CLEMSON GAME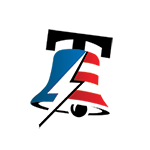 "No CR. Pass the damn approps bills. Roll back the crazy bureaucracy to pre-COVID levels. Now," Rep. Dan Bishop, R-N.C., wrote on X, formerly Twitter. Former Freedom Caucus member Rep. Marjorie Taylor Greene, R-Ga., voiced her opposition on the site, stating, "CR negotiated by Byron Donalds and Dusty Johnson. No policy riders in the CR. So it's all the policies from last year's Democrat appropriations, with an 8% cut. Plus the border bill, but no E-Verify. I'm a NO." Reps. Eli Crane, R-Ariz., Matt Rosendale, R-Mont., and Anna Paulina Luna, R-Fla., also expressed their opposition.
SUSPECT IN SHOOTING OF THREE PALESTINIANS IN VERMONT ENTERS PLEA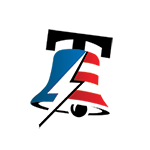 September 19, 2023
Fox News Digital has learned from a source that the CR is expected to be voted on Thursday, following the House's vote on the defense appropriations bill, which was postponed last week due to conservatives' ongoing concerns about spending. If Congress fails to pass any funding plan by Sept. 30, the government risks a partial shutdown.
BALLISTIC MISSILES LAUNCHED BY HOUTHIS NARROWLY MISS U.S. NAVY WARSHIP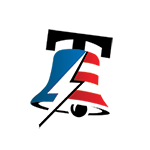 Despite the opposition, top Republicans across the conference expressed support for the CR deal on Monday. Freedom Caucus Chair Scott Perry, R-Pa., stated on X, "HFC Members have worked over the weekend with the Main Street Caucus on a path forward to fund the government and secure America's border. We now have a framework for our colleagues across the House Republican Conference."
TOP PROSECUTOR DECLARES 2024 RUN FOR PENNSYLVANIA ATTORNEY GENERAL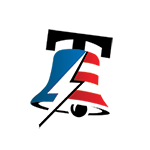 Freedom Caucus Policy Chair Chip Roy, R-Texas, a key negotiator between conservatives and GOP leaders, also endorsed the CR plan. "In short, this bill is only 30 DAYS (30 days), & would fund troops, fund vets, cut federal bureaucracy 8% more than ever been cut including weaponized DOJ, force strongest border security ever, & re-focus military on mission over social engineering," Roy wrote online.
TOP GOP DONOR GIVES HIS PLEDGE TO DONALD TRUMP IN 2024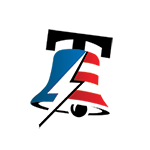 Main Street Caucus Chair Dusty Johnson, R-S.D., told Fox News that the CR presented Republican members with an "incredible opportunity" to vote to secure the border. "The reality is that we can't shut down government and we must secure the border. Our framework, our deal does that," Johnson said. "Shutdowns are stupid. I think we have an obligation to find a way forward, and we're going to."