This decision comes in the wake of criticism for her choice to resume production while writers remain on strike.
The National Book Foundation had previously withdrawn Barrymore's invitation to host the National Book Awards, citing her lack of solidarity with the ongoing Writers Guild of America strike that began in May.
September 18, 2023
"I have listened to everyone, and I am making the decision to pause the show's premiere until the strike is over," Barrymore stated in an Instagram post, as reported by the New York Post. She continued, "I have no words to express my deepest apologies to anyone I have hurt and, of course, to our incredible team who works on the show and has made it what it is today. We really tried to find our way forward."
WATCH: MORE VIOLENT PROTESTORS IN NYC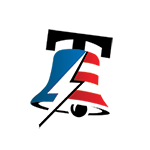 CBS Media Ventures, in a statement to the NY Post, expressed their support for Barrymore's decision, acknowledging the complexity and difficulty of the situation.
The actress, known for her role in Charlie's Angels, had previously announced on Instagram that she would be resuming production of The Drew Barrymore Show, which was initially slated to premiere on September 18.
COP28 NEWS: BIDEN AIMS TO SLASH 'SUPER POLLUTANT' EMISSIONS AND LEAD GLOBAL CLIMATE ACTION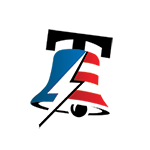 "I am … making the choice to come back for the first time in this strike for our show, that may have my name on it but this is bigger than just me," she wrote. "I own this choice."
Anticipating potential backlash, Barrymore assured in her post that the show was in compliance with not discussing or promoting film and television that is struck of any kind. She added, "We launched live in a global pandemic. Our show was built for sensitive times and has only functioned through what the real world is going through in real time."
WATCH: SEN JOSH HAWLEY ADDRESSING BIDEN ADMIN CONSTANTLY VIOLATING FREEDOM OF SPEECH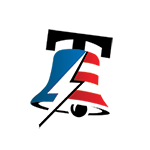 The Hollywood writers' strike has been ongoing since May, with some social media users pointing out the lack of noticeable impact, leading to questions about the perceived importance of the writers. At least three of the writers on Barrymore's show are members of the Writers Guild, and on Monday, these writers staged a protest in front of the CBS Broadcast Building.
As of now, it remains uncertain whether the National Book Awards will extend a new invitation to Barrymore to host the awards show, scheduled for November 15.