This revelation was made during an interview with NBC News' Kristen Welker, as reported on Saturday.
Trump, who is currently leading the race for the Republican nomination with an average support of 56.6% according to RealClearPolitics, expressed his inclination towards the idea of having a female running mate. "I like the concept, but we're going to pick the best person. But I do like the concept, yes," Trump stated. However, he also mentioned that he does not dwell on it excessively.
September 17, 2023
The former President also shared his views on several prominent Republican women who have been speculated as potential vice-presidential picks. Among them, he specifically mentioned South Dakota's Republican Governor, Kristi Noem. "She's been a great governor. She gave me a very full-throated endorsement, a beautiful endorsement actually," Trump said, referring to a recent rally in South Dakota where Noem endorsed him.
WATCH: MORE VIOLENT PROTESTORS IN NYC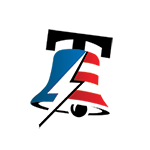 "And, you know, it's been a very good state for me. And certainly, she'd be one of the people I'd consider, or for something else maybe. But we have a lot of people. We have a lot of great people in the Republican Party."
Noem, a married mother, has recently been under the spotlight due to allegations of an extramarital affair with Corey Lewandowski, one of Trump's long-standing political advisors. These allegations, reported by The Daily Mail and New York Post, have been vehemently denied by Noem.
COP28 NEWS: BIDEN AIMS TO SLASH 'SUPER POLLUTANT' EMISSIONS AND LEAD GLOBAL CLIMATE ACTION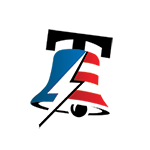 In the same interview, Trump, now 77, also addressed concerns about his cognitive health. He indicated his willingness to undergo a cognitive test to ascertain his mental fitness for the presidency. This comes in the wake of criticisms directed towards President Joe Biden, 80, whom Trump is likely to face in the 2024 elections if both secure their respective nominations.
WATCH: SEN JOSH HAWLEY ADDRESSING BIDEN ADMIN CONSTANTLY VIOLATING FREEDOM OF SPEECH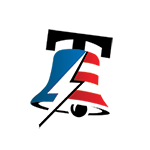 "You know, I took a test two years ago, three years ago. And as the doctors said — and it was in front of doctors and a whole big deal at Walter Reed [hospital], which is an incredible place. And I aced it. I get everything right. I'm all for testing. I frankly think testing would be a good thing," Trump affirmed.
In a final note, Trump added, "I don't think Biden's too old. But I think he's incompetent, and that's a bigger problem."