In an interview with NBC's "Meet the Press," Trump discussed the one White House transition tradition he chose to uphold. He shared, "I left him a note...I think it was very - it was a nice note. I took a lot of time in thinking about it."
Trump expressed his desire for Biden to succeed, even if it meant facing political challenges. He stated, "I'd love him to do a great job, even if it was very bad politically."
President Biden had previously acknowledged that Trump had left him a message in the Resolute Desk, continuing a custom that began with Ronald Reagan in 1989. However, Biden declined to reveal the contents of the letter, describing it as "very generous." He explained that he would not discuss it until he had the opportunity to speak with Trump directly.
WATCH: MORE VIOLENT PROTESTORS IN NYC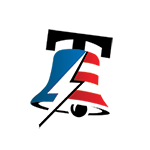 September 17, 2023
Trump's absence from the inauguration made him the first living president in 152 years to not attend his successor's swearing-in ceremony. Furthermore, the two leaders have not had any subsequent communication.
COP28 NEWS: BIDEN AIMS TO SLASH 'SUPER POLLUTANT' EMISSIONS AND LEAD GLOBAL CLIMATE ACTION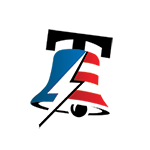 During the interview, Trump dismissed concerns about Biden's age, stating that many great world leaders have been in their 80s. He clarified that he himself is not close to 80 years old. However, he criticized Biden's competence, emphasizing that it is a more significant issue.