In an interview with "Inside Edition," Featherman described the incident, stating, "They swarmed over like a swarm of bees, it was very fast. I got pushed first by a man, and then the women jumped on me." She claimed that there had been multiple instances prior to the July incident where non-residents would infiltrate the pool area by following residents in or out of the facility.
Featherman expressed her suspicion that the individuals she was filmed with were non-residents. She asked them to produce the key fob required for access to the area, and when they refused, she alleges that the group assaulted her.
She also suggested that an unseen video from the day of the incident shows her being attacked, pointing to a moment in the original video where her feet are seen going vertically in the air as she retreated to a poolside lounge chair. "I was literally curled up in a ball, just like this, trying to do as much as I could to get them from getting in close to me," she explained. "I poked some eyes and I think I pulled a girl's hair, but that was in defense because I had four women on top of me."
WATCH: VIVEK ANSWERING "GLOBALIZATION DID NOT LIVE UP TO ITS PROMISE"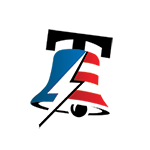 Featherman further claimed that she discovered press-on nails from one of the women lodged in her hair following the altercation. According to her, the original TikTok video begins immediately after the brawl.
September 17, 2023
In the viral clip, Featherman is heard complaining about a "Mexican party in the pool" and referring to the group as "trash," among other derogatory terms. She is then seen lunging at Jade Serie, who was filming the incident, and seizing her phone.
AMERICA LOVES TRUMP! WATCH HIM AT THE SOUTH CAROLINA V. CLEMSON GAME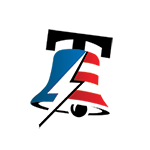 Serie, who lives in the complex with her boyfriend, told Inside Edition that they showed Featherman their fob upon arrival. However, they claim this did not deter Featherman from launching her verbal assault.
While Featherman has apologized for her behavior in the video, she vehemently denied being a racist. "Absolutely not," she stated. "I completely apologize for saying what I did about the pool party. I saw the video. It's completely embarrassing. I don't want to act like that or be like that."
SUSPECT IN SHOOTING OF THREE PALESTINIANS IN VERMONT ENTERS PLEA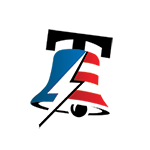 Inside Edition reported that they spoke to another member of the party who insisted that Featherman was the instigator of the situation.
Featherman has previously accused Serie of deceptively editing the video to omit the moment she was attacked. Serie, however, refuted these allegations, stating that the video was not manipulated in any way.
BALLISTIC MISSILES LAUNCHED BY HOUTHIS NARROWLY MISS U.S. NAVY WARSHIP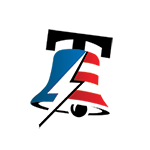 In an interview with The New York Post, Serie described Featherman as "acting belligerently crazy" at the pool and initiating the confrontation by insulting the group and mocking them for "not knowing what Hermes is."
Serie added, "[Featherman] should not be able to live [in the complex] after what happened. The little kids were sitting right next to her. How would she like it if someone was acting like that in front of her kids?"