The lawsuit, filed on Friday in a San Francisco court, accuses industry giants such as Exxon Mobil, Shell, Chevron, ConocoPhillips, BP, and the American Petroleum Institute (API) of engaging in a "decades-long campaign of deception" and contributing to climate change-related damages in California.
Governor Newsom, in a statement, lambasted the oil and gas industry, stating, "For more than 50 years, Big Oil has been lying to us — covering up the fact that they've long known how dangerous the fossil fuels they produce are for our planet."
WATCH: MORE VIOLENT PROTESTORS IN NYC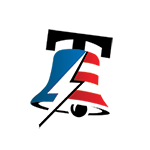 He further highlighted the financial burden borne by California taxpayers due to the damages caused by climate change, including wildfires, toxic smoke, deadly heatwaves, and record-breaking droughts.
The lawsuit seeks to hold these companies accountable for their alleged deception and the resultant statewide climate change-related harms. It also calls for the establishment of an abatement fund to cover future damages caused by climate-related disasters in the state.
WATCH: SEN JOSH HAWLEY ADDRESSING BIDEN ADMIN CONSTANTLY VIOLATING FREEDOM OF SPEECH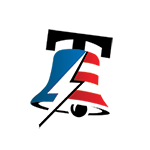 September 17, 2023
In response to the lawsuit, an API spokesperson defended the industry's record, stating, "The record of the past two decades demonstrates that the industry has achieved its goal of providing affordable, reliable American energy to U.S. consumers while substantially reducing emissions and our environmental footprint." The spokesperson further criticized the lawsuit as a "meritless, politicized" campaign and a waste of California taxpayer resources.
GREG GUTFELD DEFENDS ELON MUSK AND UNLEASHES A BOLD MESSAGE ON FREE SPEECH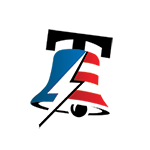 Shell, in a statement, acknowledged the need for a societal transition to a lower-carbon future. However, the company argued that the courtroom is not the right venue to address climate change. Instead, it advocated for smart government policy and action from all sectors as the appropriate way to drive progress.
FORMER MEMPHIS POLICE OFFICER CHARGED IN TYRE NICHOLS' DEATH HAD TROUBLING PAST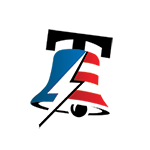 Attorney General Bonta accused the oil and gas companies of perpetuating "lies and mistruths" for decades in the pursuit of profit. He emphasized the climate crisis caused by these companies, stating, "From extreme heat to drought and water shortages, the climate crisis they have caused is undeniable." Bonta asserted that it is time for these companies to pay for the harm they have caused and pledged to fight tirelessly on behalf of all Californians, particularly those living in environmental justice communities.
HOUSE GOP CHALLENGES HUNTER BIDEN'S DEFENSE, AFFIRMS SUBPOENA POWER IN ONGOING IMPEACHMENT INQUIRY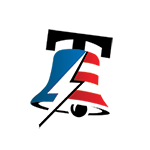 This lawsuit is the latest in a series of legal actions taken against the fossil fuel industry by states and municipalities across the United States. These lawsuits broadly allege harms from climate impacts, including extreme weather.
At the time of reporting, Chevron, BP, and Conoco Phillips had not responded to requests for comment from Fox Business. Exxon Mobil was also unreachable for comment. Reuters contributed to this report.