In a statement, Trump expressed his support for Paxton, highlighting his reelection victory and questioning the motives behind the impeachment efforts. Trump stated, "Texas Attorney General Ken Paxton was easily reelected last November, but now the RINOS establishment is attempting to undo that election with a shameful impeachment of him. Who would replace Paxton, one of the TOUGHEST AND BEST Attorneys General in the country? Could it be a Democrat or, worse yet, a RINO? The voters have decided who they want!"
Trump also congratulated the "Great People of Texas" and the State Senate for rejecting what he called "political persecution" and respecting the integrity of elections. He emphasized the importance of choosing elected officials through voting rather than weaponizing government. Trump stated, "We should choose our elected officials by VOTING, not by weaponizing government. That is for Banana Republics, and Third World Countries. Now Attorney General Ken Paxton can get back to work. He's one of the BEST!"
WATCH: TENSIONS BUILD IN NYC BETWEEN BLACKS AND ILLEGALS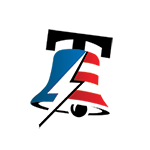 Following the acquittal of Ken Paxton on all articles of impeachment, Trump released another statement expressing his congratulations. He reiterated his support for Paxton and praised the State Senate for rejecting what he perceived as political persecution.
REVEALING THE FACES OF FREEDOM: IDENTITIES RELEASED FOR SECOND BATCH OF FREED ISRAELI HOSTAGES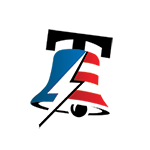 He wrote, "Congratulations to the Great People of Texas, and the State Senate, for rejecting POLITICAL PERSECUTION, and respecting the Integrity of our Elections. We should choose our elected officials by VOTING, not by weaponizing government. That is for Banana Republics, and Third World Countries. Now Attorney General Ken Paxton can get back to work. He's one of the BEST!"
WATCH RON DESANTIS ASKED ABOUT DIGITAL CURRENCIES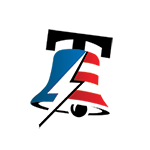 September 17, 2023
In a previous warning, Trump had stated that he would fight against the unfair impeachment process. He expressed his love for Texas and his concern about the process, urging Republicans in the Texas House to prevent it from proceeding.
GROWING APATHY: WOULD AMERICANS ANSWER THE CALL TO DEFEND THEIR COUNTRY IN A MAJOR WAR?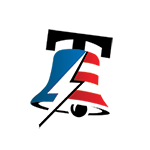 Trump wrote, "I love Texas, won it twice in landslides, and watched as many other friends, including Ken Paxton, came along with me. Hopefully Republicans in the Texas House will agree that this is a very unfair process that should not be allowed to happen or proceed—I will fight you if it does. It is the Radical Left Democrats, RINOS, and Criminals that never stop. ELECTION INTERFERENCE! Free Ken Paxton, let them wait for the next election!"
MYSTERIOUS SURGE IN HAIR LOSS GRIPS NORTH KOREA: CHEMICALS, INFECTIONS, AND MILITARY CAPS BLAMED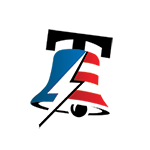 Ken Paxton has been a vocal opponent of the Democrat-Marxist agenda in Texas, which has made him a target of both Democrats and Secret Sleeper Republicans. In December 2020, Paxton formed a coalition of states to sue battleground states Georgia, Michigan, Pennsylvania, and Wisconsin, over their unconstitutional changes to election laws. Despite the merit of the case, the US Supreme Court dismissed it. Paxton still believes that the Supreme Court had a constitutional obligation to hear the case, which they ignored.
CHRIS CHRISTIE THINKS HE KNOWS WHO IS TO BLAME FOR THE RISE IN ANTI-SEMITISM AND ISLAMOPHOBIA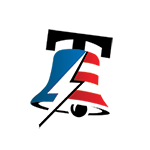 As Attorney General, Paxton has successfully defended Texas against 12 lawsuits related to election laws. He has been instrumental in preventing Democrats from implementing unconstitutional practices such as mail-in ballots and ID-free voting in Texas elections. Paxton understands the importance of free and fair elections and has been fighting to ensure their integrity in Texas.
BBC EDITOR DEFENDS CONTROVERSIAL GAZA HOSPITAL REPORTING AMIDST MEDIA BACKLASH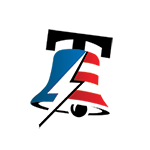 Paxton has also launched an investigation against major pharmaceutical companies, including Moderna, Pfizer, and J&J, for deceptive practices related to their vaccines. He alleges that these companies misrepresented the safety and efficacy of their vaccines.
PRESIDENT BIDEN'S 81ST BIRTHDAY SPARKS INTENSIFIED DEBATE ON COGNITIVE DECLINE: FORMER WHITE HOUSE PHYSICIAN ISSUES DIRE WARNING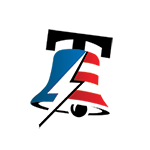 Furthermore, Paxton has been a champion for free speech and has scored a victory against censorship and banning based on individuals' viewpoints. His efforts have been recognized and appreciated by the American people, as evidenced by his reelection in 2022.
ROSEANNE BARR'S BLUNT CRITIQUE OF PRESIDENT BIDEN'S FENTANYL CRISIS STRATEGY SPARKS SOCIAL MEDIA FIRESTORM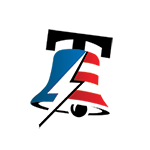 Despite his achievements and popularity among the people, Paxton faces opposition from Texas RINOs and Democrats who harbor animosity towards him. However, his commitment to upholding conservative values and fighting for the rights of Texans remains unwavering.