This information, obtained by the Daily Caller News Foundation, was circulated within the Border Patrol and suggests that these operations could generate a staggering $4.37 billion in revenue.
A law enforcement insider, who requested anonymity, informed the media outlet, "We believe the Chinese are exploiting rural regions, such as Maine, to cultivate marijuana for sale across state lines and channel the profits back to China."
The document further elaborates that a single property "could generate $16.2 million in revenue, where the funds are likely employed for other criminal activities or are transferred to China," provided it can complete three cycles annually with 100 plants.
WATCH: TENSIONS BUILD IN NYC BETWEEN BLACKS AND ILLEGALS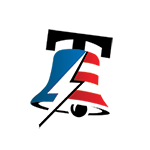 The report estimates that the individuals involved primarily use the I-95 interstate as "the main conduit for bulk cash, illegal narcotics, illegal aliens as this is the most desirable route throughout the state of Maine." The document further explains, "I-95 originates in Miami, Florida, and concludes near New Brunswick. This route facilitates smugglers through the numerous connecting routes which may provide access to many neighboring states."
WATCH RON DESANTIS ASKED ABOUT DIGITAL CURRENCIES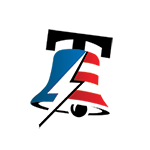 September 17, 2023
In 2020, Maine legalized marijuana for recreational use, permitting residents aged 21 and over to grow up to three mature plants, up to 12 immature plants, and an unlimited number of seedlings for personal use.
CHRIS CHRISTIE THINKS HE KNOWS WHO IS TO BLAME FOR THE RISE IN ANTI-SEMITISM AND ISLAMOPHOBIA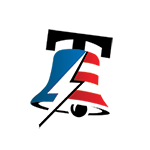 Penobscot County Sheriff Troy Morton expressed his concern, stating, "There are hundreds of these operations happening throughout the state. It's distressing to those who reside near these operations, and even those who are adhering to Maine's laws and procedures." Morton's office recently discovered an illegal operation housing 3,400 cannabis plants and 111 pounds of processed marijuana.
PRESIDENT BIDEN'S 81ST BIRTHDAY SPARKS INTENSIFIED DEBATE ON COGNITIVE DECLINE: FORMER WHITE HOUSE PHYSICIAN ISSUES DIRE WARNING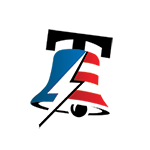 Derek Maltz, former head of the DEA's Special Operations Division, informed the outlet that these operations are typically a collaboration between Chinese crime syndicates and Mexican Cartels. "They accept the cash from the cartels in America, and they purchase these properties and make these investments with cash from the Mexican cartels in our own country. This is part of their laundering scheme."
ROSEANNE BARR'S BLUNT CRITIQUE OF PRESIDENT BIDEN'S FENTANYL CRISIS STRATEGY SPARKS SOCIAL MEDIA FIRESTORM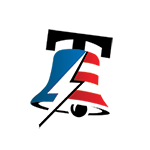 Maltz added, "So, not only are they providing this incredibly important service to the Mexican cartels by collecting the cash and conducting the money transfers over banking apps and such, but they're using the cash in America to buy land, real estate, property to invest in these grow operations."
CONOR MCGREGOR SPARKS CONTROVERSY: DUBLIN'S IMMIGRANT-RELATED VIOLENCE ERUPTS AMIDST MMA CHAMPION'S FIERY COMMENTS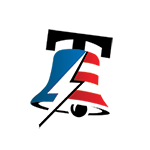 Maine is not the sole state grappling with these types of illegal cultivation operations. In May, reports emerged that Chinese criminal gangs are exploiting Oklahoma's inexpensive land and relaxed cultivation requirements.
At that time, nearly half of the state's 6,300 licensed grow farms were under investigation by the Oklahoma Bureau of Narcotics for potential ties to illegal black market sales.