Jahmiel Jackson, a 21-year-old Democrat, voiced his concerns about the perceived lack of accountability within the Biden administration. "I've seen no form of accountability in this administration. I think this is what's going to change my vote from formerly Joe Biden to Donald Trump," Jackson stated on "Fox & Friends."
Jackson cited the withdrawal from Afghanistan and President Biden's behavior during the funeral of fallen servicemen as key factors in his shifting political stance. "I have seen the pullout of Afghanistan from Joe Biden. And then I watched him check his watch during the funeral of the servicemen. And I think if we were to go to a war, I'm prime age be drafted. And I don't want him to check his watch while they're burying me. I don't believe that he's a competent commander in chief. And then he'd probably blame my death on climate change in the same way he blamed the pullout in Afghanistan on Donald Trump."
WATCH: MORE VIOLENT PROTESTORS IN NYC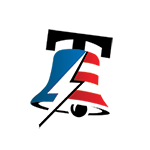 Republican voter Stacey Fox echoed Jackson's sentiments, emphasizing the need for a president capable of making and standing by tough decisions. Fox suggested that Trump, paired with a strong vice president, could pull the country out of its current predicament.
COP28 NEWS: BIDEN AIMS TO SLASH 'SUPER POLLUTANT' EMISSIONS AND LEAD GLOBAL CLIMATE ACTION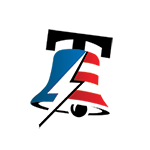 A recent FOX News Poll revealed that 61% of respondents believe President Biden lacks the mental soundness required for his position. This sentiment has been steadily increasing over the past three years, rising by 16 points since 2020.
September 16, 2023
Campus Reform correspondent Kristen Jackson expressed her preference for a candidate who can effectively perform the duties of the office. "I prefer someone who gets the job done," she said. "I think if you're competent enough to do the job and do it well and do it honestly, I strongly consider voting for you as a candidate to be the President of the United States."
WATCH: SEN JOSH HAWLEY ADDRESSING BIDEN ADMIN CONSTANTLY VIOLATING FREEDOM OF SPEECH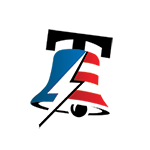 Marya Ruth Dunning, another Campus Reform correspondent, criticized the Biden administration for its perceived condescension towards young voters. She also called out Vice President Kamala Harris for her perceived inconsistency in advocating for women's rights.
GREG GUTFELD DEFENDS ELON MUSK AND UNLEASHES A BOLD MESSAGE ON FREE SPEECH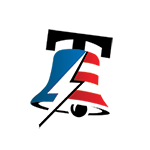 Jahmiel Jackson, who identifies as a "conservative Democrat," speculated that the Democratic party is in the process of selecting a new candidate due to concerns about President Biden's mental competency.
"It's only a matter of time before they [the media] start endorsing someone else," he said. "I think they're just giving him this off-ramp and telling him, 'Just say it's your age and walk off into the sunset.'"