The magazine's reporter, Clare Malone, attempted to verify the accuracy of Minhaj's stories but found inconsistencies.
Malone wrote, "In Minhaj's approach to comedy, he leans heavily on his own experience as an Asian American and Muslim American, telling harrowing stories of law enforcement entrapment and personal threats. For many of his fans, he has become an avatar for the power of representation in entertainment. But, after many weeks of trying, I had been unable to confirm some of the stories that he had told onstage."
Malone reported that Minhaj admitted some of his stories were not entirely accurate but defended his work. "Every story in my style is built around a seed of truth," Minhaj said. "My comedy Arnold Palmer is seventy percent emotional truth — this happened — and then thirty percent hyperbole, exaggeration, fiction."
WATCH: MORE VIOLENT PROTESTORS IN NYC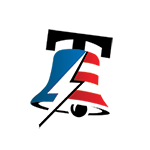 Among the stories in question was Minhaj's claim that he received an envelope filled with white powder, which he feared might be anthrax, potentially endangering his daughter. Another tale involved an alleged undercover FBI investigation into Minhaj's mosque. Minhaj justified his approach to Malone, stating, "The punch line is worth the fictionalized premise."
COP28 NEWS: BIDEN AIMS TO SLASH 'SUPER POLLUTANT' EMISSIONS AND LEAD GLOBAL CLIMATE ACTION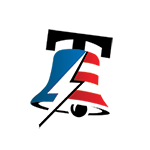 September 16, 2023
Minhaj also faced criticism for exaggerating a purportedly racist incident involving a white family during his high school years. The woman at the center of his story claimed she received online threats due to his narrative, and Minhaj merely advised her to cleanse her social media presence to avoid further threats.
WATCH: SEN JOSH HAWLEY ADDRESSING BIDEN ADMIN CONSTANTLY VIOLATING FREEDOM OF SPEECH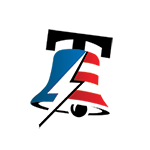 The New Yorker's exposé sparked outrage online. Comedian Jeremy McLellan responded, "I rolled my eyes when I first saw today's Hasan Minhaj article because we all exaggerate and edit stories for the stage but after reading it I'm actually floored, this is psychotic behavior and it defeats the entire purpose of standup comedy."
GREG GUTFELD DEFENDS ELON MUSK AND UNLEASHES A BOLD MESSAGE ON FREE SPEECH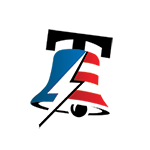 Comedian Sarah Harvard added, "Yes, comedians are allowed creative liberties. [But Minhaj] brands himself more than just a comedian. He branded himself as a truth teller with journalistic integrity. So telling lies that exploit the traumas of our communities and masquerading it as truth is gross."
The controversy has cast a shadow over Minhaj's career, who was once considered a potential host for "The Daily Show."