The decision, made during a school board meeting on Tuesday, has sparked heated comments from community members.
While some individuals at the meeting claimed that the ban was specifically targeting the pride flag, the board maintained that the new policy was not aimed at any particular flag. However, the ban does require approval from TVUSD's superintendent for any flag other than the U.S. and state flags to be displayed on campus.
During the public comment session, one speaker urged the district to "get with the times and embrace diversity." They expressed their determination to shine despite attempts to erase their presence. Another speaker voiced their frustration at seeing a rainbow flag displayed at their child's school, stating, "We don't need to know what your personal sexual preference is."
WATCH: TENSIONS BUILD IN NYC BETWEEN BLACKS AND ILLEGALS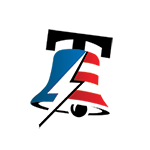 In contrast, another audience member expressed gratitude towards Temecula Valley School Board President Joseph Komrosky and board members Jennifer Wiersma and Danny Gonzalez for their support. They acknowledged the challenges faced by the board members and assured them that they were not alone.
WATCH RON DESANTIS ASKED ABOUT DIGITAL CURRENCIES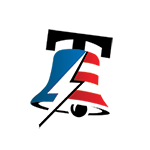 September 16, 2023
The board ultimately voted 3–2 in favor of adopting the policy. Komrosky explained that the district was complying with California state code, emphasizing that the American and state flags symbolize unity, while other flags do not serve the same purpose.
CHRIS CHRISTIE THINKS HE KNOWS WHO IS TO BLAME FOR THE RISE IN ANTI-SEMITISM AND ISLAMOPHOBIA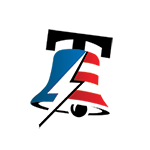 Komrosky further stated that TVUSD's compliance with the California Education Code ensures that classrooms display the American and state flags appropriately. This allows teachers to lead students in daily patriotic exercises and the recitation of the Pledge of Allegiance, as required by law.
PRESIDENT BIDEN'S 81ST BIRTHDAY SPARKS INTENSIFIED DEBATE ON COGNITIVE DECLINE: FORMER WHITE HOUSE PHYSICIAN ISSUES DIRE WARNING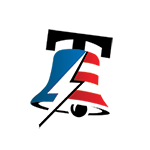 This decision follows TVUSD's approval in August of a policy that allows parents to be notified if their child identifies as transgender. Similar measures have been implemented by other California school districts, including Murrieta Valley Unified School District and Chino Valley Unified School District. However, a judge blocked Chino's parental notification policy on September 6. These actions have prompted California Attorney General Rob Bonta to denounce the districts' decisions.
ROSEANNE BARR'S BLUNT CRITIQUE OF PRESIDENT BIDEN'S FENTANYL CRISIS STRATEGY SPARKS SOCIAL MEDIA FIRESTORM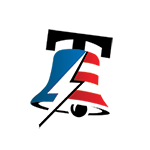 On Wednesday, the Sunol Glen Unified School District in California also passed a policy similar to TVUSD's.
The controversy surrounding the flag ban policy reflects the ongoing debates surrounding diversity, inclusion, and the rights of marginalized communities. As the issue continues to unfold, it remains to be seen how the community and the school district will navigate these tensions.