Douthat stated, "I do not think Biden's decline is overstated by the media; by some Republicans, maybe, but the mainstream press is, if anything, treading gingerly around the evident reality." He further added, "But I do think Biden's defenders are correct that the effect of his age on his presidency has been, at most, only mildly negative."
The columnist employed a baseball analogy, "The ball will always find you," to dissect the growing unease surrounding Biden's dwindling approval ratings. The adage implies that if a player is positioned incorrectly, or an attempt is made to mask a player's incapacity by moving him away from the action, or if a player is allowed to remain on the field for too long due to sentimental reasons, the risk taken will eventually backfire, often at the most inopportune time.
WATCH: TENSIONS BUILD IN NYC BETWEEN BLACKS AND ILLEGALS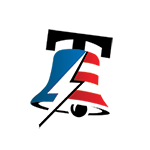 September 16, 2023
In light of Biden's sinking poll numbers, Douthat noted that the President's supporters argue that "his administration is going well and he deserves more credit than he's getting." However, he also pointed out the inherent risk in running Biden as the Democratic nominee, which could potentially result in a Trump victory.
WATCH RON DESANTIS ASKED ABOUT DIGITAL CURRENCIES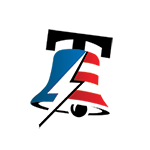 Douthat wrote, "In running Biden for re-election, Democrats are making a fateful bet that this successful management can simply continue through two sets of risks: the high stakes of the next election, in which a health crisis or just more slippage might be the thing that puts Trump back in the White House, and the different but also substantial stakes of another four-year term."
CHRIS CHRISTIE THINKS HE KNOWS WHO IS TO BLAME FOR THE RISE IN ANTI-SEMITISM AND ISLAMOPHOBIA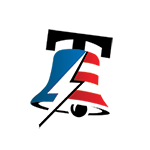 The columnist also expressed his criticisms of Biden's presidency, stating, "they're mostly the normal ones a conservative would have of any liberal President, not special ones associated with chaos or incompetence created by cognitive decline."
PRESIDENT BIDEN'S 81ST BIRTHDAY SPARKS INTENSIFIED DEBATE ON COGNITIVE DECLINE: FORMER WHITE HOUSE PHYSICIAN ISSUES DIRE WARNING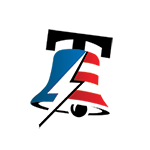 Despite the criticisms, Douthat acknowledged the possibility of Biden managing to secure another term, with the help of his aides, spouse, and cabinet.
This sentiment was mirrored in a Washington Post column by David Ignatius, who wrote, "I don't think Biden and Vice President Harris should run for reelection. It's painful to say that, given my admiration for much of what they have accomplished. But if he and Harris campaign together in 2024, I think Biden risks undoing his greatest achievement—which was stopping Trump."
ROSEANNE BARR'S BLUNT CRITIQUE OF PRESIDENT BIDEN'S FENTANYL CRISIS STRATEGY SPARKS SOCIAL MEDIA FIRESTORM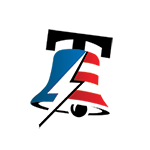 A recent poll revealed that only 36 percent of registered voters believe Biden is mentally capable of fulfilling his presidential duties, compared to 46 percent for the former President and potential 2024 GOP frontrunner, Donald Trump.
Furthermore, 73 percent of voters felt that Biden, who would be 81 years old if reelected, is too old to seek a second term. Biden, who was already the oldest elected President in 2020 at 77, would conclude his second term at 86 years of age.