According to Fayette County Sheriff Barry Babb, the incident occurred on Thursday when the homeowner called the police about the intruder. Simultaneously, the home's alarm company also alerted the authorities about the presence of an intruder.
Upon confronting the intruder in the basement, the homeowner issued a warning before firing a single gunshot that struck the intruder. Seeking to protect himself, the homeowner positioned himself at the top of the staircase on the second story of the house.
WATCH: VIVEK ANSWERING "GLOBALIZATION DID NOT LIVE UP TO ITS PROMISE"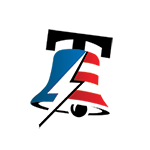 However, the situation took a turn when the suspect began ascending the stairs and defiantly told the homeowner, "You're gonna have to kill me." In response, the homeowner fired a second shot.
Deputies arrived on the scene shortly thereafter and struggled with the intruder to take him into custody. The suspect, who sustained two gunshot wounds, was subsequently transported to a local hospital for treatment. Sheriff Babb revealed that the suspect is believed to be connected to a "string of crimes," including a possible murder outside of Georgia. Law enforcement authorities in the separate state are collaborating with local police in their investigation.
AMERICA LOVES TRUMP! WATCH HIM AT THE SOUTH CAROLINA V. CLEMSON GAME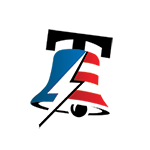 September 16, 2023
Authorities suspect that the intruder randomly targeted the homeowner's residence and had attempted to gain entry into other homes in the upscale neighborhood. At this time, the identities of both the homeowner and the suspect have not been released. As the investigation progresses, law enforcement officials anticipate providing additional information about the incident.
Fayette County, located in the northern part of Georgia, is home to approximately 120,000 residents.