Critics accused the president of fabricating a "pretend life" due to a lack of evidence that he ever taught a class at the university, despite being named an honorary professor in recent years.
During a speech in Maryland about the economy, President Biden took a moment to discuss the threats democracy is currently facing in America and referenced his expertise in recognizing these threats, which he claimed to have developed while teaching at the University of Pennsylvania.
September 16, 2023
He stated, "Democracy is at stake, folks. Our democracy is under attack. And we gotta fight for it. I taught at the University of Pennsylvania for four years. And I used to teach political theory. And folks, you always hear every generation has to fight for democracy. And I found myself – it's automatic, we didn't have to believe it – but we do. We do."
WATCH: TENSIONS BUILD IN NYC BETWEEN BLACKS AND ILLEGALS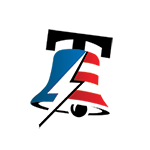 Social media users, particularly on X (formerly Twitter), criticized the President's assertion of teaching at the university, accusing him of fabricating the claim. Conservative digital strategist Greg Price shared a clip of the speech and commented, "Biden claims he 'taught political theory' at the University of Pennsylvania. He never taught a single class at UPenn."
REVEALING THE FACES OF FREEDOM: IDENTITIES RELEASED FOR SECOND BATCH OF FREED ISRAELI HOSTAGES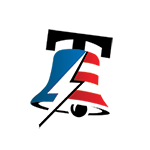 September 16, 2023
Author Carol Roth mocked Biden, stating, "Biden's pretend life sounds very fun and interesting." Conservative commentator Erielle Davidson suggested that Biden's supporters have a double standard when it comes to accused liars in politics, alluding to Rep. George Santos' alleged history of lying. Pro-Trump X user Vince Langman questioned whether Biden's statement was evidence of lying or signs of mental impairment, asking, "Is this guy a late-stage dementia patient, or is he literally a serial liar? I'm not sure which is worse."
WATCH RON DESANTIS ASKED ABOUT DIGITAL CURRENCIES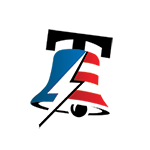 Conservative podcast host Derek Hunter tagged CNN fact-checker Daniel Dale and Washington Post fact-checker Glenn Kessler in a post, calling attention to the need for fact-checking. GOP national spokeswoman Madison Gesiotto Gilbert commented, "Another day, Another lie," while GOP Rapid Response director Jake Schneider added, "It's been a minute since Biden resurrected this complete lie. Must've shuffled the rolodex!"
GROWING APATHY: WOULD AMERICANS ANSWER THE CALL TO DEFEND THEIR COUNTRY IN A MAJOR WAR?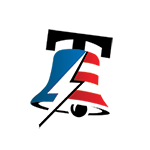 As critics pointed out on social media, there is little to no evidence that Biden ever taught "political theory" at the University of Pennsylvania. While UPenn's website acknowledges that Biden held the title of Benjamin Franklin Presidential Professor of Practice from 2017 to 2021, a fact-check by Snopes.com on a similar claim made by Biden found that he did not teach a full semester's worth of courses during this time.
MYSTERIOUS SURGE IN HAIR LOSS GRIPS NORTH KOREA: CHEMICALS, INFECTIONS, AND MILITARY CAPS BLAMED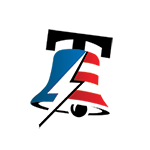 Snopes clarified that Biden's role was honorary, and he gave lectures and talks to students on campus but did not teach a full semester's course load. A fact-check by Politifact also noted that Biden's position lasted closer to two years than four, as he was on leave while running for President.
CHRIS CHRISTIE THINKS HE KNOWS WHO IS TO BLAME FOR THE RISE IN ANTI-SEMITISM AND ISLAMOPHOBIA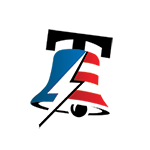 The fact-check further explained that his duties might not align with the public's expectations of a "full professor," including teaching semester-long classes, conducting independent research, and handling administrative responsibilities.
BBC EDITOR DEFENDS CONTROVERSIAL GAZA HOSPITAL REPORTING AMIDST MEDIA BACKLASH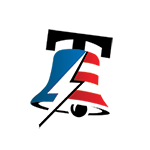 It is possible that Biden's claim of teaching "political theory" referred to occasional lectures given in his honorary role, but this remains uncertain. Neither the White House nor the University of Pennsylvania immediately responded to FOX News Digital's request for evidence supporting Biden's claim.