"Politicians view money as a source of power, and they are constantly seeking more. However, since they don't actually generate any, their methods of acquiring it are limited," Carlson stated. "They can increase taxes on the populace and forcibly collect the revenue. This is the most direct approach. But it's also highly unpopular. Taxpayers are not fond of paying higher taxes, they resent them."
Carlson went on to explain that, "Over time, most politicians in most places decide it's a lot easier to devalue the currency. Keep the tax rate pretty much the same. You just print more money."
He pointed out that citizens typically do not notice the initial stages of money printing, as it appears to be a free process.
WATCH: MORE VIOLENT PROTESTORS IN NYC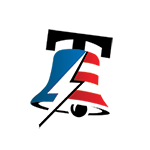 "This is how the US government just paid for the COVID checks and the war in Ukraine. Pretty much everything else that Washington has done for the past couple of decades. Just turn out more dollars," Carlson noted.
September 15, 2023
"But what happens if you keep doing it year after year?" Carlson queried.
COP28 NEWS: BIDEN AIMS TO SLASH 'SUPER POLLUTANT' EMISSIONS AND LEAD GLOBAL CLIMATE ACTION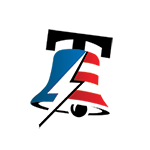 "To find out, we flew to Argentina, a country of 45 million people on the Atlantic coast of South America," Carlson elaborated. "A century ago, Argentina was among the wealthiest places globally. It had abundant natural resources, vast open spaces, a well-educated and capable European population. Its capital, Buenos Aires, was reminiscent of Paris, albeit wealthier."
WATCH: SEN JOSH HAWLEY ADDRESSING BIDEN ADMIN CONSTANTLY VIOLATING FREEDOM OF SPEECH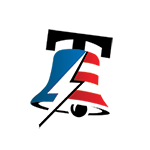 September 15, 2023
"Today, you can still see remnants of that era as you stroll around the city. But the buildings are now shabby and defaced with graffiti. Argentina is no longer a wealthy nation. It's one of the poorest countries in the Western Hemisphere. Nearly half the population here lives below the poverty line. Chicken for dinner is a luxury..."
NORTH KOREA ISSUES WARNING: ANY INTERFERENCE WITH MILITARY SPY SATELLITE WILL BE AUTOMATIC DECLARATION OF WAR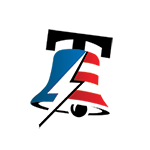 Carlson reported that Argentina is currently grappling with "Weimar-like hyperinflation," where citizens must use a stack of bills to buy a basic lunch as their society's infrastructure collapses in more ways than one.
"Over the course of the average month, the Argentine peso loses 10 percent of its value," Carlson claimed.
FORMER MEMPHIS POLICE OFFICER CHARGED IN TYRE NICHOLS' DEATH HAD TROUBLING PAST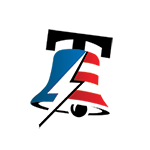 He also revealed that the Argentinian government intentionally misrepresents its currency's value to justify providing approximately half the amount of Argentine Pesos it should in exchange for the US dollar. Black market exchanges have emerged to counter this, a move deemed illegal by the Argentinian government.
HOUSE GOP CHALLENGES HUNTER BIDEN'S DEFENSE, AFFIRMS SUBPOENA POWER IN ONGOING IMPEACHMENT INQUIRY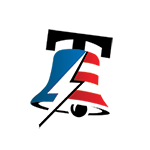 The segment concluded with Carlson teasing an upcoming interview with Javier Gerardo Milei, an Argentine economist currently running for president.
"We sat down with Javier Milei for a long and interesting conversation which will air here tomorrow in the space," Carlson hinted. "Keep in mind as you watch it, that it's not just about Argentina. It's about you and your future too."