In a campaign email signed by Vice President Harris, the campaign criticized the impeachment inquiry, initiated by "MAGA Republicans," as "beyond ridiculous" and urged supporters to donate $5, $10, or $25 to combat the "vicious lies" of Kevin McCarthy and Marjorie Taylor Greene. The email emphasized that the Republicans are launching this inquiry because they cannot challenge Biden's record. It stated, "If you're waiting for a moment to show your support for him, trust me when I say: This is it."
The email also included a statement from Rep. Marjorie Taylor Greene (R-Ga.) on X, formerly known as Twitter, correcting Rep. Matt Gaetz (R-Fla.) regarding who has been advocating for Speaker Kevin McCarthy (R-Calif.) to initiate the inquiry. The email described the inquiry as a theatrical performance with unconvincing actors, highlighting that former President Trump has also pressured leaders to pursue impeachment. "They're literally fighting over who gets the credit for the idea," the email stated. The campaign added, "You don't need to read between the lines to figure out why."
WATCH: TENSIONS BUILD IN NYC BETWEEN BLACKS AND ILLEGALS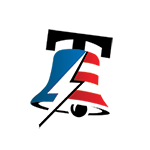 President Biden echoed similar sentiments during a campaign reception, stating that House Republicans had already decided to impeach him. Speaking in McLean, Va., he remarked, "Well, I tell you what, I don't know quite why, but they just knew they wanted to impeach me. Now, best I can tell, they want to impeach me because they want to shut down the government."
WATCH RON DESANTIS ASKED ABOUT DIGITAL CURRENCIES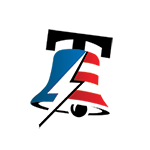 September 15, 2023
The impeachment battle could become a contentious issue as Congress and the White House grapple with funding the government. Lawmakers face a September 30 deadline to avert a government shutdown. McCarthy's formal endorsement of impeachment follows the Oversight Committee's investigation into the business dealings of the Biden family.
CHRIS CHRISTIE THINKS HE KNOWS WHO IS TO BLAME FOR THE RISE IN ANTI-SEMITISM AND ISLAMOPHOBIA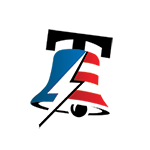 The investigation has not uncovered any evidence that President Biden directly profited from his son Hunter Biden's business or that he made policy decisions based on it. The White House reiterated on Wednesday that Republicans have failed to produce any evidence of wrongdoing by the President.