Their admission comes in connection with their involvement in a fraudulent scheme that swindled nearly $25 million in Covid-19 relief funds from the California Employment Development Department (EDD).
The group, comprising of one inmate and three Los Angeles residents, exploited the pandemic situation to their advantage. They used the personal identification details of numerous individuals to lodge fraudulent unemployment insurance claims, thereby amassing a fortune.
The Department of Justice (DOJ) identified the mastermind behind the operation as Telvin Breaux, a 32-year-old inmate at the California Correctional Institution in Tehachapi. Breaux orchestrated the entire operation from his prison cell, with the assistance of his accomplices - Fantasia Brown, 35, Shanice White, 29, and Holly White, 29.
WATCH: TENSIONS BUILD IN NYC BETWEEN BLACKS AND ILLEGALS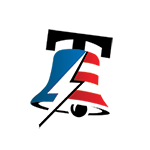 The DOJ further revealed that the group procured personal identification details of "other inmates, non-inmates, and minor children." The non-inmates were primarily patients or customers at hospitals, dentists' offices, and other businesses where one of the co-defendants had access. The minor children were either their own or from their network of family and friends.
WATCH RON DESANTIS ASKED ABOUT DIGITAL CURRENCIES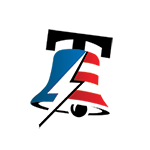 September 14, 2023
The group successfully filed over 400 fraudulent claims, with 290 being approved, resulting in a payout of $5.4 million. The EDD managed to freeze a portion of the funds before it reached the fraudsters. The money that did reach them was spent on rent, luxury vehicles, trips to Las Vegas, jewelry, designer handbags, high-end furniture, and tuition.
CHRIS CHRISTIE THINKS HE KNOWS WHO IS TO BLAME FOR THE RISE IN ANTI-SEMITISM AND ISLAMOPHOBIA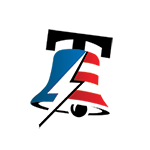 The sentencing for Shanice White is set for December 18, while Holly White will learn her fate on January 16, 2024. Breaux and Brown's sentences will be announced on March 18, 2024. If found guilty, they could each face up to 22 years in prison and a fine of $250,000.
PRESIDENT BIDEN'S 81ST BIRTHDAY SPARKS INTENSIFIED DEBATE ON COGNITIVE DECLINE: FORMER WHITE HOUSE PHYSICIAN ISSUES DIRE WARNING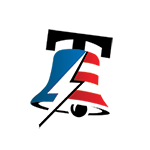 The DOJ also disclosed that another member of the fraud group, Daryol Richmond, 32, was sentenced to over five years in federal prison in 2022 for his involvement. Richmond was an inmate at the Kern Valley State Prison at the time. Three other defendants are yet to be convicted and are due to appear in court on September 18.