The move, as reported by Atlanta News First, is designed to alleviate the financial burden on Georgians grappling with soaring gas prices. The suspension will commence on Wednesday and is slated to conclude on October 12.
Governor Kemp, in a press release, criticized the Biden administration's economic policies, attributing the inflationary pressures to "runaway federal spending" and policies that stifle domestic energy production. He stated, "While high prices continue to hit family budgets, hardworking Georgians deserve real relief and that's why I signed an executive order today to deliver it directly to them at the pump."
September 13, 2023
The executive order primarily targets motor fuel taxes, which are levied on distributors rather than consumers. As The Atlanta Journal-Constitution reports, fuel purchased before the suspension will still be taxed, implying that Georgians may not immediately witness a drop in pump prices.
WATCH: MORE VIOLENT PROTESTORS IN NYC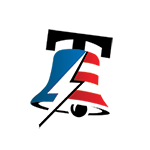 The suspension of the excise tax is expected to save Georgians 31.2 cents per gallon of gasoline and 35 cents per gallon of diesel, according to the press release. Kemp's press secretary, Garrison Douglas, told the Daily Caller News Foundation, "The motor fuel excise tax is felt at the supplier level immediately, so there's no exact date on when the prices will go down. But it historically has not taken long to feel the effects, and in some cases can be felt almost immediately."
COP28 NEWS: BIDEN AIMS TO SLASH 'SUPER POLLUTANT' EMISSIONS AND LEAD GLOBAL CLIMATE ACTION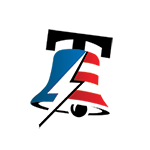 This is not the first time Georgia has suspended motor fuel taxes. A similar suspension from March 2022 to January 2023 resulted in a revenue loss of approximately $1.7 billion for the government. However, with around $10 billion in surplus cash reserves within state accounts and a projected multibillion-dollar surplus in the budget year, the state is financially equipped to absorb the impact, as per AP News.
WATCH: SEN JOSH HAWLEY ADDRESSING BIDEN ADMIN CONSTANTLY VIOLATING FREEDOM OF SPEECH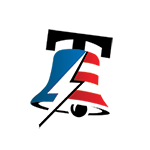 AAA reports that the average price for a gallon of gasoline in Georgia currently stands at $3.57, marking a more than 30 cent increase from a year ago. The governor's office estimates that the suspension will save Georgians about 31 cents per gallon of gas and 35 cents per gallon of diesel fuel.
GREG GUTFELD DEFENDS ELON MUSK AND UNLEASHES A BOLD MESSAGE ON FREE SPEECH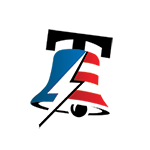 Republican state House Speaker Jon Burns lauded Governor Kemp's decision, attributing Georgia's economic success to conservative policies.
He said, "I applaud Governor Kemp's suspension of motor fuel taxes to keep our people and our economy moving despite Washington's inaction on rising fuel prices. Georgia's success story is no accident – it is the result of conservative policies enacted to keep Georgia the nation's best state for business."