While he did not attend the ceremonies at Ground Zero in Manhattan, he took the opportunity to commemorate the horrific event during his return from a trip to India and Vietnam.
In a speech delivered at a military base in Anchorage, Alaska, Biden claimed to have been in downtown Manhattan on September 12, 2001. However, Congressional records have since revealed that he was actually in Washington, DC, hundreds of miles away, on that day.
"Ground Zero, New York," Biden stated. "I remember standing there the next day and looking at the building. I felt like I was looking at the gates of hell; it looked so devastating."
September 12, 2023
Biden's claims were quickly fact-checked, and footage from CSPAN showed the then-Senator standing on the Senate floor at 1:45 pm on September 12, delivering a speech in which he expressed his condolences to those who lost their lives in the attacks.
WATCH: MORE VIOLENT PROTESTORS IN NYC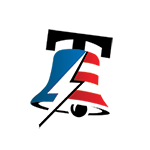 As President Biden was unable to attend the ceremonies in New York, Vice President Kamala Harris represented the administration in his place. However, his absence has drawn criticism from some, including Ainsley Earhardt, host of Fox & Friends, who described it as a "huge break from tradition."
This is an ongoing story, and further updates will be provided as more information becomes available.