The President, who had just spent two days at the G20 summit in New Delhi, India, was addressing a question about the United States' relationship with China when he made the announcement.
"But I tell you what, I don't know about you, but I'm going to go to bed," Biden remarked to the group of reporters. Following his statement, a reporter shouted a question regarding Biden's meeting with Chinese Premier Li Qiang, which took place during the G20 summit over the weekend.
"What did you talk about with Mr. Li? You said you spoke with the number two from China in India today," the reporter inquired.
"Yeah, we talked...we talked about...we talked about it at the conference. Overall, we talked about stability," Biden responded, appearing fatigued. "We talked about ensuring that the Third World, the Third World...the Southern Hemisphere had access to change. It had access."
WATCH: MORE VIOLENT PROTESTORS IN NYC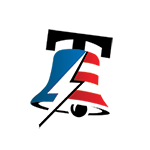 September 11, 2023
"It wasn't confrontational at all," Biden added.
"Thank you, everybody. This concludes the press conference," a staff member abruptly interjected. "Thanks, everyone."
COP28 NEWS: BIDEN AIMS TO SLASH 'SUPER POLLUTANT' EMISSIONS AND LEAD GLOBAL CLIMATE ACTION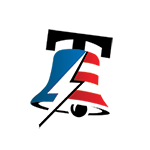 During his visit to Vietnam, Biden solidified a comprehensive strategic partnership with the country, aiming to reinvigorate "the strength and dynamism of the U.S.-Vietnam relationship as both countries work together to achieve our shared goals of peace, prosperity, and sustainable development." Biden clarified that this enhanced partnership with Vietnam was not intended to isolate China.
"It's not about isolating China. It's about ensuring that the rules of the road – everything from airspace and space in the ocean to the international rules of the road – are adhered to," Biden explained.