The ex-President was in town to attend the much-anticipated Iowa vs. Iowa State football game, and he spent some time at the Alpha Gamma Rho fraternity house, where he grilled burgers and tossed autographed footballs to an enthusiastic crowd.
Upon his arrival, Trump was greeted with applause and a rendition of Alabama's hit song, Dixie Land Delight, performed by the crowd gathered outside the fraternity house. "This is some turnout," Trump told a reporter, adding, "I guess the youth likes Trump, but we love Iowa... this reception has been incredible."
September 09, 2023
The former President's popularity was also evident at the stadium, where chants of "U-S-A!" echoed as he made his entrance. Inside, he was met with cheers as he waved to the spectators.
WATCH: MORE VIOLENT PROTESTORS IN NYC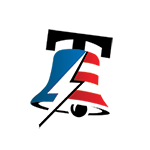 The Hill reported that the rivalry game was expected to be the state's largest sporting event. Alongside Trump, other notable attendees included Florida Governor Ron Desantis, Vivek Ramaswamy, former Arkansas Governor Asa Hutchinson, and North Dakota Governor Doug Burgum.
COP28 NEWS: BIDEN AIMS TO SLASH 'SUPER POLLUTANT' EMISSIONS AND LEAD GLOBAL CLIMATE ACTION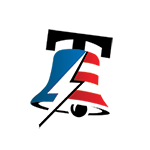 September 09, 2023
The presence of these political figures underscores the importance of Iowa in the lead-up to the state's caucuses, scheduled for January 15. These caucuses are often seen as a barometer of a candidate's potential success in the election.
WATCH: SEN JOSH HAWLEY ADDRESSING BIDEN ADMIN CONSTANTLY VIOLATING FREEDOM OF SPEECH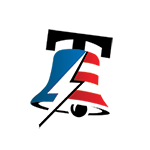 A recent Wall Street Journal poll indicates that Trump's popularity within the GOP remains strong. The poll, which surveyed 1,500 registered voters and 600 Republican primary voters, showed Trump leading with 59 percent support. Florida Governor Ron Desantis' support dropped to 11 percent, a significant decrease from 24 percent in April.
GREG GUTFELD DEFENDS ELON MUSK AND UNLEASHES A BOLD MESSAGE ON FREE SPEECH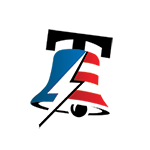 Despite facing indictments in four separate cases this year, Trump's favorability rating among GOP voters remains high at 75 percent. The charges against him include allegations of paying hush money to adult film actress Stormy Daniels, mishandling classified documents, attempting to overturn the 2020 election, and violating the Georgia RICO Act by allegedly conspiring to overturn the 2020 election in Georgia.