While Cohen was seen wearing a mask in pictures with Democratic Sens. Tim Kaine of Virginia, Jon Ossoff of Georgia, and Tammy Baldwin of Wisconsin, she appeared maskless in a photo with Republican Sen. Mitt Romney of Utah.
Cohen's post, which stated, "Busy day meeting with Senators - appreciate the support and partnership!" raised eyebrows as it seemed to suggest that all the photos were taken on the same day.
September 10, 2023
Social media users quickly pointed out the inconsistency in Cohen's masking behavior. Chuck Ross of the Washington Free Beacon tweeted, "Why the mask, but then also why no mask with Romney?" Matthew Foldi of The Spectator World echoed this sentiment, asking, "Mandy Cohen wears masks when meeting with Democrats but not @SenatorRomney. Why?"
WATCH: MORE VIOLENT PROTESTORS IN NYC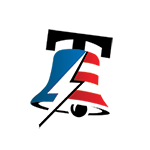 Josh Kraushaar of Jewish Insider also highlighted the discrepancy, noting, "Masked meeting the Dems // unmasked meeting Romney." Others on social media questioned Cohen's commitment to mask-wearing, with one user asking, "What happened to your useless mask in the first photo dear?"
COP28 NEWS: BIDEN AIMS TO SLASH 'SUPER POLLUTANT' EMISSIONS AND LEAD GLOBAL CLIMATE ACTION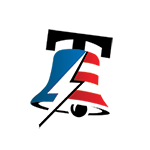 September 10, 2023
Cohen assumed the role of CDC director earlier this year. In a previous social media post from August 2020, she had shared a photo of herself wearing a face mask adorned with a picture of Dr. Anthony Fauci. In the caption, she wrote, "Did you know it's #WorldMaskWeek? Face coverings are one of our strongest tools to slow the spread of #COVID19 in our communities... and like my Dr. Fauci mask, they can be fun too! Join me in masking up this week & beyond – every time you leave the house."
The contrasting images of Cohen's masked and unmasked encounters with senators have raised questions about her adherence to mask-wearing guidelines and the potential political motivations behind her choices.