The intricate operation was outlined in an Air Force memo penned by Gen. Charles Q. Brown Jr. and disseminated on Friday, as confirmed by an Air Force official to Fox News.
The memo highlighted that the Chinese military is urging international firms engaged in business with the People's Republic of China (PRC) to target and recruit "U.S. and NATO-trained military talent across specialties and career fields."
Gen. Brown Jr. cautioned in the memo, "By essentially training the trainer, many of those who accept contracts with these foreign companies are eroding our national security, putting the very safety of their fellow servicemembers and the country at risk." He further urged service members to protect "our national defense information" even post their tenure in the armed forces.
WATCH: MORE VIOLENT PROTESTORS IN NYC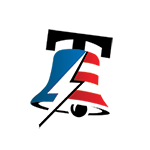 An agent from the Air Force Office of Special Investigation informed the Washington Post that China has been attempting to exploit Americans via seemingly harmless job offers. U.S. pilots and veterans possessing extensive expertise may be directly approached at defense industry events and offered roles where their skills are required. The official cited former aerospace ground equipment maintainers and landing-signals officers as examples — positions that necessitate specialized knowledge to manage equipment and guide pilots and their aircraft to safety.
COP28 NEWS: BIDEN AIMS TO SLASH 'SUPER POLLUTANT' EMISSIONS AND LEAD GLOBAL CLIMATE ACTION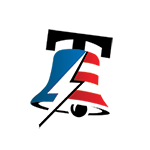 September 09, 2023
However, behind these job offers are private firms either controlled by the Chinese government or contracted with the Chinese Communist Party, as per officials. These entities are on the lookout for consultants, advisers, and trainers who will share their knowledge on the job and unwittingly provide it directly to the Chinese military.
WATCH: SEN JOSH HAWLEY ADDRESSING BIDEN ADMIN CONSTANTLY VIOLATING FREEDOM OF SPEECH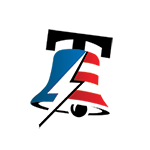 U.S. officials have expressed concern that service members may be reluctant to quit their jobs even after discovering the link to China. "We want to make sure that people understand: If it looks too good to be true, it probably is," the official told the Washington Post, describing the exploitation campaign as "insidious."
GREG GUTFELD DEFENDS ELON MUSK AND UNLEASHES A BOLD MESSAGE ON FREE SPEECH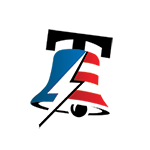 This warning follows closely on the heels of reports that the FBI and Department of Defense have tracked over 100 incidents of Chinese nationals posing as tourists attempting to infiltrate U.S. military bases and other federal sites. The culprits, termed "gate crashers," range from Chinese nationals detected crossing into a U.S. missile range in New Mexico, to scuba divers caught swimming in murky waters near a U.S. government rocket launch site in Florida.
NORTH KOREA ISSUES WARNING: ANY INTERFERENCE WITH MILITARY SPY SATELLITE WILL BE AUTOMATIC DECLARATION OF WAR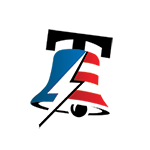 This escalating trend poses a potential espionage threat, as authorities suspect the Chinese government is coercing nationals into service to test and report back on security practices at these installations.
The FBI has declared China as posing "the greatest long-term counterintelligence threat to our nation's information and intellectual property." An FBI spokesperson told Fox News Digital, "The Chinese government is engaged in a broad, diverse campaign of theft and malign influence without regard to laws or international norms that the FBI will not tolerate."
FORMER MEMPHIS POLICE OFFICER CHARGED IN TYRE NICHOLS' DEATH HAD TROUBLING PAST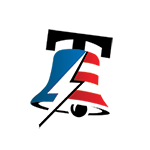 They further added, "In coordination with our defense and intelligence community partners, along with state and local law enforcement, the FBI is committed to protecting our national security and defense information from the Chinese government's actions and ultimately, their efforts to undermine our democracy and those who defend it."