The profile featured Jean-Pierre modeling three outfits and was accompanied by a glowing description of her work ethic and communication skills. However, reporters in the capital were quick to point out that the profile failed to address Jean-Pierre's contentious relationship with the press and her tendency to avoid answering hard questions.
The Vogue profile showcased Jean-Pierre in various high-fashion outfits, including a power suit, a rainbow-striped dress, and a maroon dress. The accompanying text praised her discipline and ability to disarm with a smile while presenting the facts. However, reporters noted that the photos did not capture Jean-Pierre's supposed "disarming smile" and instead showed her with a serious expression, which is often seen during White House press briefings.
WATCH: MORE VIOLENT PROTESTORS IN NYC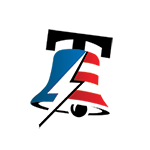 One veteran White House reporter criticized the magazine for profiling a press secretary who has actively silenced members of the press corps. They argued that Jean-Pierre and her office have obfuscated facts and undermined freedom of the press on numerous occasions.
COP28 NEWS: BIDEN AIMS TO SLASH 'SUPER POLLUTANT' EMISSIONS AND LEAD GLOBAL CLIMATE ACTION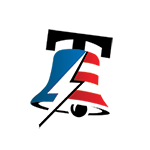 Another reporter expressed surprise at the lack of substance in the profile, noting that it failed to address the administration's aversion to hard questions from the press.
September 08, 2023
The Vogue profile included quotes from first lady Jill Biden, White House chief of staff Jeff Zients, and former press secretary Jen Psaki, all of whom praised Jean-Pierre. However, the profile did not mention Jean-Pierre's conflicts with reporters, her tendency to skip journalists who don't share their questions ahead of time, or her office's prescreening process for journalists allowed into presidential events.
WATCH: SEN JOSH HAWLEY ADDRESSING BIDEN ADMIN CONSTANTLY VIOLATING FREEDOM OF SPEECH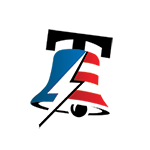 According to a review by the conservative Media Research Center, Jean-Pierre gave "definitive answers" to only six out of 252 questions about Biden administration scandals between January and June of this year. This lack of transparency and accountability was not addressed in the Vogue profile.
GREG GUTFELD DEFENDS ELON MUSK AND UNLEASHES A BOLD MESSAGE ON FREE SPEECH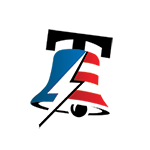 The profile also failed to mention Jean-Pierre's missteps during press briefings, such as misnaming senators and misgendering a Democratic senator. These incidents have raised concerns among Capitol Hill Democrats about Jean-Pierre's ability to effectively communicate the administration's message.
NORTH KOREA ISSUES WARNING: ANY INTERFERENCE WITH MILITARY SPY SATELLITE WILL BE AUTOMATIC DECLARATION OF WAR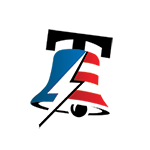 Some reporters questioned the message that Jean-Pierre's Vogue spread sends about the Biden administration, particularly in terms of the expensive outfits she modeled. They argued that the magazine exemplifies the ostentatious wealth concentrated in the hands of a small minority of Americans, which is not in line with the Democratic Party's values.
HOUSE SPEAKER MIKE JOHNSON PROPOSES FORMAL IMPEACHMENT INQUIRY VOTE AGAINST PRESIDENT BIDEN AMIDST WHITE HOUSE RESISTANCE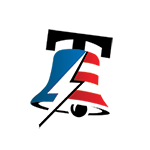 While the Vogue profile highlighted Jean-Pierre's strengths, it failed to address the concerns and criticisms raised by reporters. The profile did not acknowledge her evasiveness with hard questions, her office's prescreening process for journalists, or her missteps during press briefings. This lack of transparency and accountability raises questions about the credibility of the profile and its portrayal of Jean-Pierre as a press secretary.