The group claims that Trump violated Section 3 of the 14th Amendment and should be disqualified from public office due to his alleged role in inciting the January 6 Capitol attack.
CREW, which has been criticized for its bias towards left-leaning politicians, filed the lawsuit on behalf of six purported Republican and unaffiliated Colorado voters. The group argues that Trump's actions on January 6, when he allegedly recruited and encouraged a violent mob, violated his oath to uphold the Constitution.
The 115-page lawsuit, which echoes talking points from the Jan. 6th committee, cites Trump's recent indictments as supporting evidence for his ineligibility. The suit also names Colorado's Democratic Secretary of State, Jena Griswold, as a defendant, claiming that she should have already excluded Trump from the primary ballot.
WATCH: MORE VIOLENT PROTESTORS IN NYC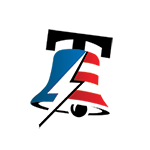 Griswold, who defeated the daughter of one of the petitioners in an election for her current role, responded to the lawsuit by stating that she looks forward to the court's resolution of the issues and hopes that it will provide guidance on Trump's eligibility as a candidate.
COP28 NEWS: BIDEN AIMS TO SLASH 'SUPER POLLUTANT' EMISSIONS AND LEAD GLOBAL CLIMATE ACTION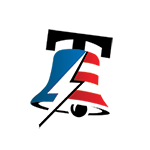 September 07, 2023
Similar requests to remove Trump from the ballot have been made to Georgia Secretary of State Brad Raffensperger, a Republican. Raffensperger argues that denying voters the opportunity to choose their preferred candidate would undermine faith in the democratic process.
WATCH: SEN JOSH HAWLEY ADDRESSING BIDEN ADMIN CONSTANTLY VIOLATING FREEDOM OF SPEECH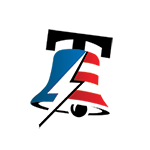 The Associated Press notes that while various fringe figures have filed lawsuits invoking the 14th Amendment, the legal resources behind this latest effort are substantial. The firms Tierney Lawrence Stiles LLC, KBN Law LLC, and Olson Grimsley Kawanabe Hinchcliff & Murray LLC are representing CREW in this case.
GREG GUTFELD DEFENDS ELON MUSK AND UNLEASHES A BOLD MESSAGE ON FREE SPEECH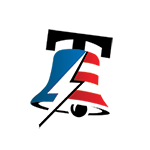 The lawsuit includes several petitioners, including Norma Anderson, Michelle Priola, Claudine Schneider, and Krista Kafer. Anderson, a former Republican state legislator, is the mother of a failed Colorado secretary of state candidate. Priola is the wife of a Democratic state senator, Schneider is a former Republican U.S. representative from Rhode Island, and Kafer is a Denver Post opinion writer known for her opposition to Trump.
NORTH KOREA ISSUES WARNING: ANY INTERFERENCE WITH MILITARY SPY SATELLITE WILL BE AUTOMATIC DECLARATION OF WAR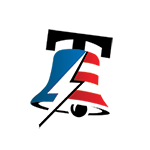 CREW President Noah Bookbinder argues that defending the Constitution and preventing those who attacked the democratic system from gaining power is crucial for the preservation of democracy. However, Bookbinder's own partisan leanings and close ties to the ruling power have raised questions about the group's nonpartisanship.
HOUSE SPEAKER MIKE JOHNSON PROPOSES FORMAL IMPEACHMENT INQUIRY VOTE AGAINST PRESIDENT BIDEN AMIDST WHITE HOUSE RESISTANCE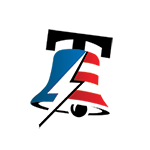 CREW has requested that the court expedite the case to remove Trump from the ballot before it is set on January 5, 2024. The group believes that resolving the issue quickly will provide clarity and address the widespread interest in the matter across the country.
Donald Sherman, CREW's chief counsel, emphasized the need for a swift resolution, stating that there is a great deal of interest in this question in states across the country and that clarity is necessary.