"Oh yes, absolutely," Trump said on the Hugh Hewitt show, expressing his eagerness to take the stand. "That, I would do—that, I look forward to . . . At trial, I'll testify."
Trump, who is a potential Republican candidate for the 2024 presidential election, is the first former President in the history of the United States to face criminal charges. He has pleaded not guilty to all charges across three jurisdictions.
The former President's legal troubles stem from four separate indictments. The first indictment came from Manhattan District Attorney Alvin Bragg's years-long investigation into hush-money payments made during the 2016 presidential campaign.
WATCH: MORE VIOLENT PROTESTORS IN NYC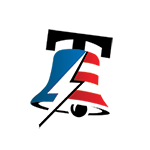 Bragg alleged that Trump "repeatedly and fraudulently falsified New York business records to conceal criminal conduct that hid damaging information from the voting public during the 2016 presidential election." Trump has pleaded not guilty to all 34 felony counts of falsifying business records in the first degree in New York. A trial date has not yet been set.
COP28 NEWS: BIDEN AIMS TO SLASH 'SUPER POLLUTANT' EMISSIONS AND LEAD GLOBAL CLIMATE ACTION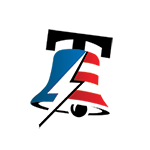 September 07, 2023
The second indictment came from Special Counsel Jack Smith, who charged Trump with offenses related to his alleged improper retention of classified documents at his Mar-a-Lago estate. Trump pleaded not guilty to all 37 felony charges, which include willful retention of national defense information, conspiracy to obstruct justice, and false statements.
WATCH: SEN JOSH HAWLEY ADDRESSING BIDEN ADMIN CONSTANTLY VIOLATING FREEDOM OF SPEECH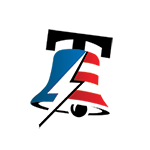 In July, Trump was charged with an additional three counts as part of a superseding indictment out of Smith's investigation. The trial date for this case is being discussed for May 2024, ahead of the final GOP primaries and the Republican convention.
GREG GUTFELD DEFENDS ELON MUSK AND UNLEASHES A BOLD MESSAGE ON FREE SPEECH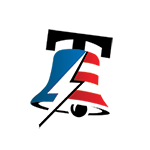 Smith is also investigating Trump's alleged involvement in the Capitol riot on January 6, 2021, and any alleged interference in the 2020 election result. On August 1, Trump was indicted on four federal charges out of Smith's January 6 probe. That trial is set to begin on March 4, 2024, the day before the Super Tuesday primaries.
NORTH KOREA ISSUES WARNING: ANY INTERFERENCE WITH MILITARY SPY SATELLITE WILL BE AUTOMATIC DECLARATION OF WAR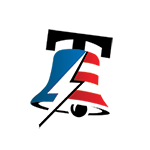 The final indictment came from Fulton County, Ga. District Attorney Fani Willis, who charged Trump and 18 others out of her investigation into his alleged efforts to overturn the 2020 election results in the state. Willis charged Trump with one count of violation of the Georgia RICO Act, three counts of criminal solicitation, six counts of criminal conspiracy, one count of filing false documents, and two counts of making false statements. Trump pleaded not guilty to all charges. Willis is pushing for an October 2023 trial date, which Trump attorneys are seeking to delay.
HOUSE SPEAKER MIKE JOHNSON PROPOSES FORMAL IMPEACHMENT INQUIRY VOTE AGAINST PRESIDENT BIDEN AMIDST WHITE HOUSE RESISTANCE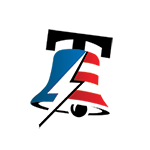 During the radio interview, Trump also referred back to the FBI's original 2016 investigation into whether his campaign was colluding with Russia to interfere in the 2016 presidential election. "Because that's just like Russia, Russia, Russia," Trump said.
LIZ CHENEY'S WARNING: SLEEPWALKING INTO DICTATORSHIP OR POLITICAL HYPERBOLE?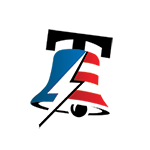 The probe, led by Robert Mueller, found no evidence of criminal conspiracy or coordination between the Trump campaign and Russian officials. Trump criticized the dossier that sparked the investigation, which was funded by the Clinton campaign and the DNC through the law firm Perkins Coie. "They paid millions for it, They gave it to Christopher Steele, They paid millions and millions of dollars for it, and it was all fake," Trump said.
MAINE IN CRISIS: OVERCROWDED HOMELESS SHELTERS AND TENT CITIES AMIDST INFLUX OF IMMIGRANTS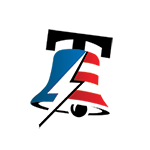 As the legal proceedings unfold, the former President remains defiant, expressing his willingness to defend himself in court. With the trials potentially coinciding with the 2024 election cycle, the outcomes could have significant implications for Trump's political future.