The report, titled "2024 College Free Speech Rankings: What Is the State of Free Speech on America's College Campuses?" revealed that Harvard received the lowest possible score of 0.00, earning it the only "Abysmal" speech climate rating.
FIRE suggested that the 0.00 rating was, in fact, "generous." The report stated, "Its actual score is -10.69, more than six standard deviations below the average and more than two standard deviations below the second-to-last school in the rankings and its Ivy League counterpart, the University of Pennsylvania."
Sean Stevens, FIRE's director of polling and analytics, expressed to the New York Post that the results were not entirely unexpected. "We've done these rankings for years now, and Harvard is consistently near the bottom," Stevens said. "I thought it would be pretty much impossible for a school to fall below zero, but they've had so many scholar sanctions."
WATCH: MORE VIOLENT PROTESTORS IN NYC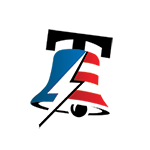 In response to the deteriorating free speech climate, 100 Harvard professors and faculty members formed the Council on Academic Freedom in April. They described the current situation as a "crisis time" when "confidence in American higher education is sinking." The report also listed the University of South Carolina, Georgetown University, and Fordham University among the bottom five schools.
COP28 NEWS: BIDEN AIMS TO SLASH 'SUPER POLLUTANT' EMISSIONS AND LEAD GLOBAL CLIMATE ACTION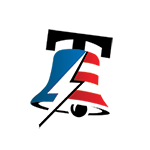 September 07, 2023
On the other end of the spectrum, Michigan Technological University, Auburn University, the University of New Hampshire, Oregon State University, and Florida State University received the highest speech climate ratings. "Each of the top four schools earned a 'Good' speech climate rating, while Florida State earned an 'Above Average' rating," the report stated.
WATCH: SEN JOSH HAWLEY ADDRESSING BIDEN ADMIN CONSTANTLY VIOLATING FREEDOM OF SPEECH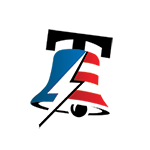 Stevens offered an explanation for the high ranking of technological schools, stating, "I'm not necessarily surprised that a technological school has a better speech climate, primarily for the reason that they don't really talk as much about controversial topics. They're there to make things work as engineers."
GREG GUTFELD DEFENDS ELON MUSK AND UNLEASHES A BOLD MESSAGE ON FREE SPEECH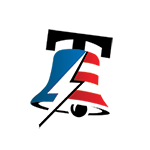 In the previous year, Columbia University had the lowest ranking for free speech, with a score of 34.60 and a "Below Average" speech climate rating. The University of Chicago, however, topped the list with a score of 65.95 and an "Above Average" speech climate rating.
NORTH KOREA ISSUES WARNING: ANY INTERFERENCE WITH MILITARY SPY SATELLITE WILL BE AUTOMATIC DECLARATION OF WAR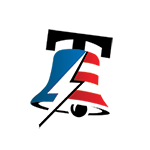 The rankings were determined based on survey responses from over 55,000 students enrolled in four-year degree programs at 254 colleges and universities between January and June 2023. The survey explored students' comfort levels in sharing their political views in various campus scenarios, their tendency to self-censor, and their belief in the college administration's commitment to protecting free speech on campus.
HOUSE SPEAKER MIKE JOHNSON PROPOSES FORMAL IMPEACHMENT INQUIRY VOTE AGAINST PRESIDENT BIDEN AMIDST WHITE HOUSE RESISTANCE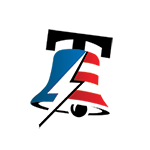 The report found that topics such as abortion, gender inequality, gun control, police misconduct, racial inequality, religion, sexual assault, and transgender rights were identified by at least one-third of students at both the top and bottom five schools as difficult to discuss openly and honestly on campus. Abortion was ranked as the most challenging topic to discuss openly on campus by 49% of the surveyed students.
LIZ CHENEY'S WARNING: SLEEPWALKING INTO DICTATORSHIP OR POLITICAL HYPERBOLE?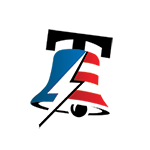 The survey also revealed that 45% of students at the top five schools believed it is "never acceptable" to interrupt a campus speech by shouting down the speaker, while only 27% of students at the bottom five schools agreed. Furthermore, 44% of all surveyed students stated that colleges "definitely should not allow" a speaker who believes transgender people have a mental disorder on campus, and 42% believed that speakers arguing Black Lives Matter is a hate group should not be allowed on campus.
Stevens concluded, "I'd say the state of free speech on campus is stagnant at best, and possibly a little worse than last year."