Tarrio has been sentenced to 22 years in prison on charges of seditious conspiracy. This sentence surpasses any other sentence given to a defendant in connection to the events of that day.
Prosecutors had initially sought a 33-year sentence for Tarrio. His co-defendants, Zachary Rehl, Joe Biggs, and Ethan Nordean, who were all affiliated with the Proud Boys, received sentences ranging from 15 to 18 years.
September 06, 2023
It is important to note that Tarrio was not present at the US Capitol on January 6th. As American journalist Julie Kelly pointed out, he had been detained the day before for his alleged involvement in the burning of a Black Lives Matter banner in December 2020.
WATCH: MORE VIOLENT PROTESTORS IN NYC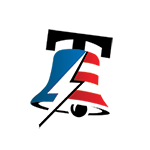 Since the January 6th Capitol riot, approximately 1,100 individuals have been charged with crimes related to the events of that day. Over 300 of them have already been sentenced to prison time. Despite the passage of more than two years, new arrests continue to be made.
COP28 NEWS: BIDEN AIMS TO SLASH 'SUPER POLLUTANT' EMISSIONS AND LEAD GLOBAL CLIMATE ACTION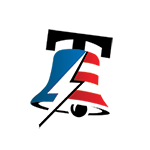 September 06, 2023
The judge in Tarrio's case agreed with prosecutors who argued for a terrorism sentencing enhancement. This enhancement was also applied to Tarrio's co-defendants. Tarrio's lawyer, Sabino Jauregui, emphasized that his client "comes from a country where there are no rights" and claimed that Tarrio's actions were misguided attempts to protect the country.
During the trial, Tarrio reportedly stated, "I am not a political zealot. When I get back home, I want nothing to do with politics, groups, activism, or rallies."