After being sworn in, the 30 senators cast their votes on 16 out of 24 pretrial motions that could have potentially led to the dismissal of some or all articles of impeachment. However, all of these motions were rejected, with several Republican senators joining forces with Democrats in the voting.
One of the motions, titled "no evidence motion for summary judgment on all articles of impeachment," filed by Paxton himself, was voted against in a 24-6 decision. Only six out of the Senate's 18 Republicans sided with Paxton on this motion. Another motion, titled "motion to exclude evidence of any alleged conduct that occurred prior to January 2023," was struck down in a 22-8 vote.
WATCH: MORE VIOLENT PROTESTORS IN NYC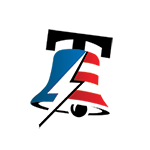 Motions seeking the dismissal of specific articles of impeachment were also rejected by the Republican-majority chamber.
Paxton, represented by his attorney Tony Buzbee, entered a plea of not guilty to the impeachment charges against him.
COP28 NEWS: BIDEN AIMS TO SLASH 'SUPER POLLUTANT' EMISSIONS AND LEAD GLOBAL CLIMATE ACTION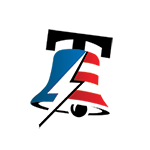 September 06, 2023
Paxton's legal team argued that their client neither received nor provided anything of value to or from Nate Paul, an Austin real estate developer who is central to many of the impeachment articles. Paxton has been accused of using his position to offer favorable legal services to Paul in exchange for a home remodel, as reported by the Austin American-Statesman.
WATCH: SEN JOSH HAWLEY ADDRESSING BIDEN ADMIN CONSTANTLY VIOLATING FREEDOM OF SPEECH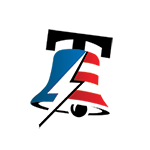 According to Buzbee, "Nate Paul got nothing from Ken Paxton, and Ken Paxton got nothing from Nate Paul." Buzbee also stated that the remodel was paid for by the Paxtons themselves.
Buzbee further mentioned that he would present "mind-numbing" photos of Paxton and his wife, who is a senator, at home improvement stores, demonstrating their cost-consciousness and frugality.
GREG GUTFELD DEFENDS ELON MUSK AND UNLEASHES A BOLD MESSAGE ON FREE SPEECH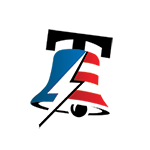 Additionally, Paxton is accused of having an affair with Laura Olson, a woman hired by Paul for his company. Buzbee argued that Olson secured the job through a regular application process.
While Paxton's defense team utilized nearly the entire hour allotted for their statements, the prosecution only used 20 minutes.
NORTH KOREA ISSUES WARNING: ANY INTERFERENCE WITH MILITARY SPY SATELLITE WILL BE AUTOMATIC DECLARATION OF WAR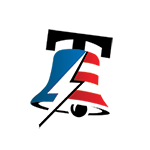 State Rep. Andrew Murr, who chairs the House investigating panel into Paxton, alleged that "Mr. Paxton turned over the keys to the Office of the Attorney General to Nate Paul so Mr. Paul could use the awesome power of the state's law firm to punish and harass his enemies."
HOUSE SPEAKER MIKE JOHNSON PROPOSES FORMAL IMPEACHMENT INQUIRY VOTE AGAINST PRESIDENT BIDEN AMIDST WHITE HOUSE RESISTANCE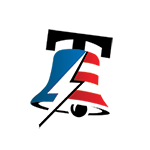 Murr also highlighted the actions of eight former Paxton aides who reported the allegations to the FBI in 2020. He questioned what would have happened if they had not come forward, suggesting that Paxton may have continued to assist Paul.
Paxton's lawyer, Dan Cogdell, criticized these former aides, claiming that they made false assumptions about Paxton, including the illegal hiring of an outside lawyer to investigate law enforcement officials on Paul's behalf.
LIZ CHENEY'S WARNING: SLEEPWALKING INTO DICTATORSHIP OR POLITICAL HYPERBOLE?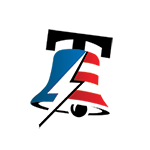 Cogdell pointed out that Paul himself had been the subject of an FBI financial crimes investigation, and Paxton sympathized with Paul's complaints due to his own indictment for securities fraud in 2015.
House prosecutor Rusty Hardin objected to Cogdell's statement, noting that four of the 20 impeachment articles related to the securities fraud case were being held in abeyance and would not be tried at this time. Lt. Gov. Dan Patrick, presiding over the trial, sustained the objection.
MAINE IN CRISIS: OVERCROWDED HOMELESS SHELTERS AND TENT CITIES AMIDST INFLUX OF IMMIGRANTS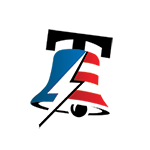 The first witness called by the House impeachment managers was former top Paxton aide Jeffrey Mateer, who served as his first assistant from 2016 until September 2020 when he resigned.
Mateer was one of eight employees who signed a letter on October 1, 2020, informing Paxton that they had reported suspected illegal activity to law enforcement.
During his testimony, Mateer stated that he and Paxton shared conservative views and that Paxton had personally asked him to work for him. Mateer testified, "I wouldn't have come to Austin if I did not believe he was a true believer."
Mateer found it "troubling" when he learned that Paxton had requested to personally argue a motion in a case involving Paul and the Mitte foundation. He described it as making "absolutely no sense."
Mateer revealed that he called a meeting with Paxton and other top deputies because he found it inconceivable that Paxton would want to argue something in district court. It was during this meeting that Paxton promised to cease communication with Paul, although the communication continued, according to Mateer's testimony.