President Biden, who will turn 81 in November, is currently the oldest serving president in U.S. history. If the Democrats secure another victory in 2024, Biden will be 82 at the start of his potential second term and 86 by its conclusion.
While Harris described the scenario of her stepping into the presidential role as "hypothetical," she expressed her preparedness for such a responsibility. "Joe Biden is going to be fine, so that is not going to come to fruition," Harris stated in an interview with The Associated Press in Jakarta, Indonesia, where she was attending a regional summit. She further emphasized that every vice president must be acutely aware of the potential responsibility of assuming the presidency. "I'm no different," she added.
Despite concerns about Biden's age, with a recent AP/NORC poll indicating that 77% of Americans and 69% of Democrats believe Biden is too old for a second term, Harris dismissed these worries. She argued that Biden's ability to understand and navigate complex issues, making informed decisions on behalf of the American people, is evidence of his fitness for office. "And so I will say to you that I think the American people ultimately want to know that their president delivers. And Joe Biden delivers," she said.
WATCH: MORE VIOLENT PROTESTORS IN NYC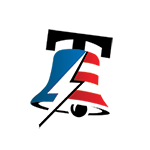 Harris, who ran for the presidency in 2020 but withdrew from the race in December 2019, also addressed the Capitol protests on January 6, 2021, and the attempt to overturn the 2020 presidential election results. Drawing on her experience as a prosecutor, she argued that former President Trump should be held accountable for these events. "I believe that people should be held accountable under the law. And when they break the law, there should be accountability," she stated.
COP28 NEWS: BIDEN AIMS TO SLASH 'SUPER POLLUTANT' EMISSIONS AND LEAD GLOBAL CLIMATE ACTION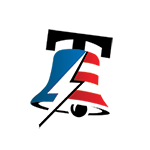 September 06, 2023
Trump, who is currently leading the race for the 2024 Republican presidential nomination, is facing four federal indictments, including one in Georgia for allegedly attempting to reverse the 2020 election results. As the 2024 presidential election cycle progresses, both Biden and Harris have expressed concerns about Trump's potential threat to American democracy. "Democracies are very fragile," Harris said. "They will only be as strong as our willingness to fight for it."
WATCH: SEN JOSH HAWLEY ADDRESSING BIDEN ADMIN CONSTANTLY VIOLATING FREEDOM OF SPEECH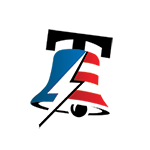 Currently, Harris is representing the United States at a summit of the Association of Southeast Asian Nations. Despite President Biden's absence, which disappointed some, the White House and Harris have emphasized his commitment to the region. "We as Americans, I believe, have a very significant interest, both in terms of our security but also our prosperity, today and in the future, in developing and strengthening these relationships," she said.
GREG GUTFELD DEFENDS ELON MUSK AND UNLEASHES A BOLD MESSAGE ON FREE SPEECH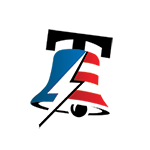 However, Harris' approval ratings have remained low throughout her vice presidency. An NBC News poll found that only 32% of registered voters have a positive view of Harris, compared to 49% with a negative view, and 39% with a "very negative view."
=