The investigation also uncovered the existence of an illicit biolab in Reedley, a small town in central California, which has raised alarm among local officials.
The discovery of the underground biolab in Reedley last year prompted immediate concern from local authorities, who were unaware of the activities taking place inside the previously vacant warehouse. The Centers for Disease Control and Prevention (CDC) conducted a report on the biolab and identified 20 different infectious agents present in the building, including tuberculosis, dengue, HIV, COVID-19, and malaria. The report also highlighted unsanitary conditions, with old lab equipment, slipshod storage, and dead and dying mice found throughout the facility.
House Speaker Kevin McCarthy, R-Calif., expressed his deep concern about the biolab, stating, "We don't have all the answers of what was happening in this lab. This is very disturbing."
When municipal code enforcement officers entered the building in March, UMI personnel claimed they were manufacturing COVID-19 and pregnancy tests. However, no officials from the Fresno County Department of Health or any other agency could explain why a company producing such tests would also possess potentially deadly agents.
WATCH: MORE VIOLENT PROTESTORS IN NYC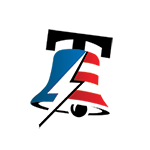 September 05, 2023
The lack of cooperation and reliable information from UMI and its successor, Prestige Biotech, during the investigation further raised suspicions. The CDC report noted that UMI and the owners of the materials in the warehouse had failed to fully cooperate with document requests from multiple partner agencies.
COP28 NEWS: BIDEN AIMS TO SLASH 'SUPER POLLUTANT' EMISSIONS AND LEAD GLOBAL CLIMATE ACTION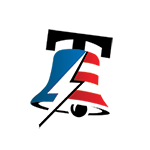 UMI's troubled history in Fresno, where it previously operated before moving to Reedley, was also uncovered. Legal records revealed allegations of the company disregarding federal safety rules, deceiving clients about the origin and effectiveness of its COVID-19 test kits, and failing to pay its own lawyers. UMI's behavior in court was described as "routinely and intentionally" ignoring rulings and demonstrating a "stubborn resistance" to authority.
WATCH: SEN JOSH HAWLEY ADDRESSING BIDEN ADMIN CONSTANTLY VIOLATING FREEDOM OF SPEECH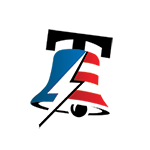 One of UMI's clients, Jeff Johnston, CEO of CovidScan, recounted his experience with the company. Johnston purchased thousands of COVID-19 tests from UMI with the intention of reselling them. However, when the tests failed to meet FDA standards, Johnston was left with unsellable kits. He described his dealings with UMI as "a lot of smoke and mirrors."
GREG GUTFELD DEFENDS ELON MUSK AND UNLEASHES A BOLD MESSAGE ON FREE SPEECH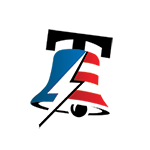 Johnston also raised concerns about UMI's lack of transparency regarding its ownership and Chinese ties. He stated that UMI's general manager, Karekin Khatchadoorian, was evasive about the company's ownership and would often sidestep the question. Johnston also questioned the labeling on the packaging, which suggested the tests were made in Fresno, but he believed they were actually made in China.
NORTH KOREA ISSUES WARNING: ANY INTERFERENCE WITH MILITARY SPY SATELLITE WILL BE AUTOMATIC DECLARATION OF WAR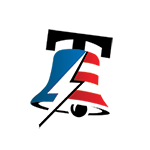 ImportGenius, a company that aggregates global shipping and import/export data, provided international shipping records that revealed UMI/Prestige received at least 16 shipments from China. The contents of these shipments included items such as pregnancy tests, cotton swabs, and cleaning agents. The records indicated a strong connection between UMI and China.
HOUSE SPEAKER MIKE JOHNSON PROPOSES FORMAL IMPEACHMENT INQUIRY VOTE AGAINST PRESIDENT BIDEN AMIDST WHITE HOUSE RESISTANCE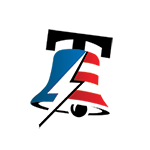 UMI's legal troubles extended beyond Fresno. The company faced lawsuits from other clients, including Sensiva Health and Valor Distribution, both of whom had issues with the quality and certification of UMI's test kits. Sensiva Health discovered that the kits they received were of lower quality than the samples they had seen before signing the contract. Valor Distribution filed a lawsuit after thousands of test kits purchased from UMI proved to be worthless due to lack of FDA certification.
LIZ CHENEY'S WARNING: SLEEPWALKING INTO DICTATORSHIP OR POLITICAL HYPERBOLE?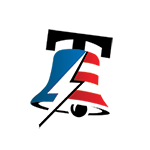 UMI's lack of cooperation with its own lawyers was a recurring theme in these legal disputes. Lawyers representing UMI eventually withdrew from the cases due to their clients' refusal to participate in their own defense.
UMI's questionable business practices and attempts to evade creditors were also revealed in a lawsuit filed by lawyer Justin Vecchiarelli, who had been retained by UMI. Vecchiarelli claimed that UMI commingled business accounts with personal accounts and transferred assets to avoid claims by creditors. He also alleged that UMI's CEO, Zhaoyan Wang, had deceived him into providing legal services that were never intended to be paid for.
MAINE IN CRISIS: OVERCROWDED HOMELESS SHELTERS AND TENT CITIES AMIDST INFLUX OF IMMIGRANTS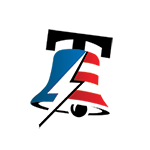 California business records confirmed that UMI's parent company is Guangdi Packaging Material Co. Ltd., a Chinese-based company. However, further research could not verify the existence of Guangdi. The address associated with GuangdiPackaging Material Co. Ltd. led to an empty lot in a remote area of China, raising suspicions about the legitimacy of the parent company.
The investigation by Fox News has sparked concerns among lawmakers and health officials about the potential risks posed by UMI and its ties to China. The discovery of the illicit biolab in Reedley, coupled with UMI's questionable business practices and lack of transparency, has raised questions about the company's intentions and the safety of its products.
Local authorities in Reedley are working closely with federal agencies, including the CDC and the FBI, to thoroughly investigate the biolab and determine the extent of the potential health risks. The safety of the community and the surrounding areas is of utmost importance, and steps are being taken to ensure that any potential threats are addressed promptly.
Lawmakers are also calling for stricter regulations and oversight in the medical supply industry to prevent similar incidents in the future. House Speaker Kevin McCarthy has vowed to push for legislation that enhances the screening process for companies operating in the medical supply sector and strengthens penalties for those found to be engaging in illegal or unsafe practices.
The investigation into UMI serves as a stark reminder of the importance of due diligence and thorough background checks when dealing with medical supply companies. The health and well-being of the public should never be compromised, and it is crucial to ensure that the products being distributed are safe, effective, and manufactured under proper conditions.
As the investigation continues, more details are expected to emerge regarding UMI's operations and its ties to China. The findings will undoubtedly have far-reaching implications for the medical supply industry and the regulations governing it.