In a video message, Trump called the treatment of auto workers "an absolute disgrace and an outrage beyond belief" and accused President Biden of allowing the industry to focus on electric vehicles that few people want.
Trump also criticized Biden's plan to require that 67 percent of all new vehicles be electric within ten years, claiming that this would lead to the outsourcing of car manufacturing to China.
According to Trump, the President of the United Auto Workers (UAW) union has described Biden as "brutal" in his conversations with auto company CEOs. Trump referred to Biden as "Crooked Joe" and labeled him as the most corrupt and incompetent President in history. He argued that Biden's plan would destroy over 100,000 auto manufacturing jobs, waste billions of dollars, and make new cars unaffordable for the middle class.
WATCH: HOW TO COMBAT FOOD ADDICTION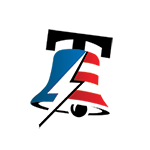 Trump pledged his solidarity with auto workers and promised to deliver higher wages, protect their jobs, and end Biden's electric vehicle mandate if he were to become President again. He emphasized that while electric cars would still be available, individuals would also have the option to choose other types of vehicles.
HOUSE REPUBLICANS PASS BILL TO HALT FEDERAL FUNDING FOR HOUSING ILLEGAL IMMIGRANTS ON FEDERAL LANDS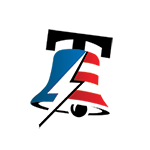 September 05, 2023
In response to Trump's support for the potential strike, President Biden expressed his lack of concern, stating, "I'm not worried about a strike. I don't think it's going to happen." However, the President of the UAW expressed shock at Biden's reaction and suggested that the President may be aware of information that the union is not privy to.
GAINING MOMENTUM: NIKKI HALEY RESPONDS TO POLITICAL ATTACKS AND ADDRESSES HARSH CRITICISM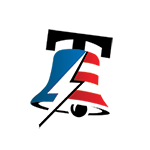 Last month, members of the UAW voted overwhelmingly in favor of authorizing a strike at the Detroit Three automakers. While the strike is not yet certain, the possibility remains as an agreement has not been reached, and the current contract is set to expire on September 14.
FEDERAL JUDGE STRIKES DOWN BIDEN ADMINISTRATION'S LATEST ATTEMPT TO SQUASH 2A RIGHTS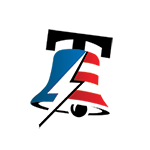 The support of a former President like Trump can be a powerful ally for auto workers, as it brings attention to their cause and puts pressure on the current administration to address their concerns. The auto industry plays a significant role in the American economy, and any disruption caused by a strike could have far-reaching consequences.
WATCH THE ANGLE ALERT- DEMS HAVE ALWAYS BEEN AFTER TRUMP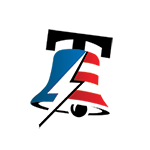 As the negotiations continue between the UAW and the automakers, the fate of the potential strike hangs in the balance. Auto workers are hoping that their demands for better working conditions and job security will be met, while the industry and the Biden administration seek to find a resolution that satisfies all parties involved.