The poll, conducted between August 24 and 30, surveyed 1,500 registered voters, including 600 Republican primary voters. It revealed that 59 percent of GOP voters listed Trump as their first choice, marking an 11 percent increase from a similar poll conducted in April.
While Trump's popularity has grown, Florida Governor Ron DeSantis, who previously held second place in the poll, has experienced a decline in support. DeSantis lost the backing of 11 percent of GOP primary voters, dropping from 24 percent in April to 13 percent in August.
WATCH: MORE VIOLENT PROTESTORS IN NYC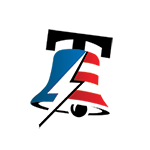 The poll also shed light on the favorable views of the former President among GOP primary voters. Trump garnered a 75 percent favorable rating, with 60 percent having a very favorable view of him. In contrast, DeSantis saw a decrease in favorability, going from 84 percent in April to 70 percent in August. Additionally, 32 percent of respondents had a very favorable view of DeSantis.
COP28 NEWS: BIDEN AIMS TO SLASH 'SUPER POLLUTANT' EMISSIONS AND LEAD GLOBAL CLIMATE ACTION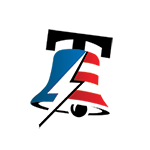 Despite Trump's growing popularity, he faces legal challenges. The former President has been indicted in four separate cases, including allegations of violating the Georgia RICO Act and conspiring to overturn the 2020 presidential election. However, the poll revealed that 71 percent of GOP voters believe these charges to be politically motivated and without merit.
WATCH: SEN JOSH HAWLEY ADDRESSING BIDEN ADMIN CONSTANTLY VIOLATING FREEDOM OF SPEECH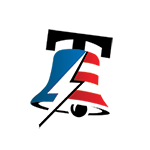 September 03, 2023
The poll also asked respondents about charges related to Trump's alleged attempts to overturn the 2020 federal election and prevent its certification on January 6, 2021. Seventy percent of GOP voters said they believe these charges to be politically motivated and without merit. Additionally, 67 percent expressed the same sentiment about charges related to allegedly mishandling classified documentation after leaving office, and 61 percent believed charges related to his alleged involvement in paying hush money to porn star Stormy Daniels through his lawyer to be without merit.
GREG GUTFELD DEFENDS ELON MUSK AND UNLEASHES A BOLD MESSAGE ON FREE SPEECH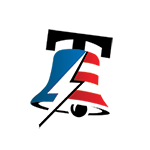 A June Harvard Harris poll found that 50 percent of Americans believe the indictments will actually help Trump politically, while 56 percent view them as election interference by the Department of Justice. A January poll showed Trump with the support of 48 percent of Republicans, and his support has continued to grow since the indictments began.