Enrique Portillo, 26, was among a group of gang members who ambushed best friends Nisa Mickens, 15, and Kayla Cuevas, 16, in retaliation for a dispute among high school students in 2016. The murders, which took place in Brentwood, a town located about 30 miles east of New York City, sent shockwaves through the community and shed light on the escalating issue of gang violence in suburban areas.
Former President Donald Trump visited Brentwood during his tenure and pledged to wage a relentless battle against MS-13, vowing to "dismantle, decimate, and eradicate" the gang. Gang violence had plagued certain Long Island communities for over a decade, but local law enforcement and the FBI intensified their efforts to crack down on the issue following the public outcry sparked by the killings of the two high school girls.
WATCH: MORE VIOLENT PROTESTORS IN NYC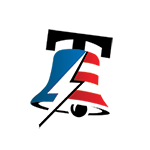 In the aftermath of the murders, police began uncovering the bodies of other young individuals, mostly of Hispanic descent, who had disappeared months earlier. The disappearances had initially gone unnoticed by civic leaders and the media, prompting some parents to criticize the police for their perceived lack of action in searching for their missing children.
COP28 NEWS: BIDEN AIMS TO SLASH 'SUPER POLLUTANT' EMISSIONS AND LEAD GLOBAL CLIMATE ACTION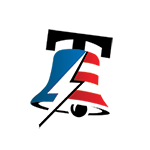 As part of his guilty plea to racketeering charges, Portillo also confessed to using a baseball bat in a fatal gang attack on a 34-year-old man in 2016, as well as standing guard while gang members shot and killed a 29-year-old man inside a deli in Central Islip in 2017.
WATCH: SEN JOSH HAWLEY ADDRESSING BIDEN ADMIN CONSTANTLY VIOLATING FREEDOM OF SPEECH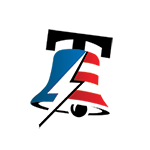 September 02, 2023
"Portillo repeatedly acted with complete disregard for human life, killing four individuals along with multiple other attempts, as part of his desire to gain status within MS-13," stated Breon Peace, U.S. attorney for the Eastern District of New York, in a news release.
GREG GUTFELD DEFENDS ELON MUSK AND UNLEASHES A BOLD MESSAGE ON FREE SPEECH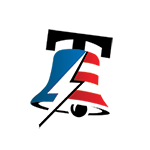 According to prosecutors, Portillo and other members of an MS-13 faction were driving around Brentwood on September 13, 2016, in search of rival gang members to attack and kill when they spotted Kayla, who had been feuding with gang members at school, walking with Nisa in a residential neighborhood. Portillo and his accomplices swiftly exited the vehicle and pursued and killed both girls using baseball bats and a machete. Nisa's body was discovered later that night, while Kayla's body was found the following day.
NORTH KOREA ISSUES WARNING: ANY INTERFERENCE WITH MILITARY SPY SATELLITE WILL BE AUTOMATIC DECLARATION OF WAR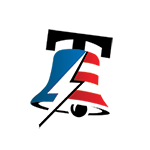 As the details of the killings were presented in court, Kayla's father, Freddy, stood up from his seat in the front row and exited the courtroom. Portillo's attorney, David Stern, read a statement from his client, in which Portillo expressed remorse for his actions and admitted his guilt as a member of MS-13. "Being older now, I'm very sorry for my actions," Portillo, who was 19 at the time of the murders, said in the statement.
HOUSE SPEAKER MIKE JOHNSON PROPOSES FORMAL IMPEACHMENT INQUIRY VOTE AGAINST PRESIDENT BIDEN AMIDST WHITE HOUSE RESISTANCE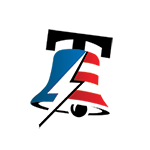 Portillo is facing a potential life sentence when he is sentenced in January for his role in the murders, as well as four other attempted murders and arson. He is one of several adults and juveniles who were charged in 2017 in connection with the deaths of the two girls, with two adults still awaiting trial. The cases involving the juveniles remain sealed.
LIZ CHENEY'S WARNING: SLEEPWALKING INTO DICTATORSHIP OR POLITICAL HYPERBOLE?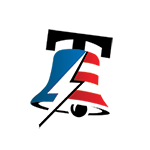 In a separate incident that occurred a month after Nisa and Kayla's deaths, Dewann Stacks was brutally beaten and hacked to death on another residential street by Portillo and others who were once again driving around Brentwood in search of victims, according to prosecutors. Esteban Alvarado-Bonilla was killed inside a deli the following January by gang members who suspected that the No. 18 football jersey he was wearing indicated his affiliation with a rival gang.
MAINE IN CRISIS: OVERCROWDED HOMELESS SHELTERS AND TENT CITIES AMIDST INFLUX OF IMMIGRANTS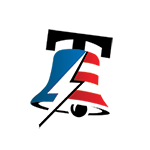 MS-13 originated as a neighborhood street gang in Los Angeles but has since evolved into a transnational criminal organization with its roots in El Salvador. The gang has members in Honduras, Guatemala, and Mexico, and boasts thousands of members across the United States, with numerous branches, or "cliques," as described by federal authorities.
Following Kayla's death, her mother, Evelyn Rodriguez, became an anti-gang activist until her tragic death in 2018 during a dispute with a neighbor over the placement of a memorial.