The defense has been requesting a 2026 start date for the federal 2020 election case, but Chutkan pushed back against this.
In the transcript of the hearing, obtained by Julie Kelly, Chutkan pointed out that there were no cases in her district where the time between indictment and trial was roughly five months. She did mention the Manafort case in the Eastern District of Virginia, which went to trial approximately five months after the superseding indictment.
August 30, 2023
Chutkan also noted that the government had made significant efforts to expedite the review of discovery materials in this case. Prosecutors argued against the 2026 start date, stating that Trump should already be familiar with much of the discovery materials. Prosecutor Molly Gaston mentioned in a previous court paper that around three million pages came from "entities associated with" Trump.
WATCH: HOW TO COMBAT FOOD ADDICTION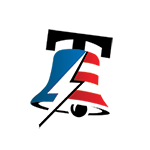 Additionally, hundreds of thousands of other pages, including Trump's tweets, Truth Social posts, campaign statements, and court papers involving challenges to the 2020 election, have been publicly available. Gaston also mentioned that around one million pages came from the House Select Committee on January 6, including interviews and depositions that were already public in redacted form.
HOUSE REPUBLICANS PASS BILL TO HALT FEDERAL FUNDING FOR HOUSING ILLEGAL IMMIGRANTS ON FEDERAL LANDS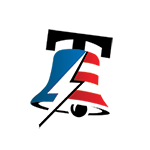 August 30, 2023
Chutkan addressed Trump's attorney John Lauro, stating that he didn't need more time than the March 4 trial date to review the millions of pages of evidence. She emphasized that this evidence, although new to Lauro, was either created by Trump or reviewed by his lawyers before the case. Lauro had requested a delay until April 2026 to allow the defense team to go through the more than 12.8 million pages of discovery provided by the DOJ.
GAINING MOMENTUM: NIKKI HALEY RESPONDS TO POLITICAL ATTACKS AND ADDRESSES HARSH CRITICISM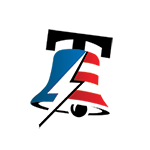 Lauro argued that it was absurd and a violation of justice for a federal prosecutor to suggest going to trial in four months. He stated, "We cannot do this in the time frame the government has outlined."
Chutkan responded by acknowledging that there was no obligation for any American citizen to start conducting their own defense during a grand jury investigation without knowing the charges. However, she added that a good defense attorney, knowing their client was under investigation, would already start preparing.
MAN IMPERSONATING FEDERAL AGENT, DECEIVING SECRET SERVICE, RECEIVES PRISON SENTENCE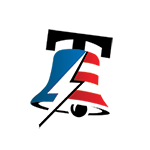 Chutkan further argued against a 2026 start date for the trial, emphasizing that it was not a surprise that Trump had been indicted. She stated that Trump's counsel had known this was coming for some time.
During the hearing, Chutkan set a March 4, 2024 start date for the trial of Trump in the 2020 election case brought forth by special counsel Jack Smith. This date falls one day before Super Tuesday, when 14 states hold primary elections.
GROWING CONCERN FOR BIDEN'S 2024 PROSPECTS AS MUSLIM-AMERICAN VOTERS FORM COALITION TO 'ABANDON BIDEN' OVER GAZA WAR HANDLING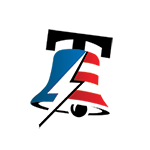 It is also approximately 20 days before Trump's trial in Manhattan is set to begin on charges of falsifying business records, brought forth by District Attorney Alvin Bragg.
Trump has vowed to appeal the decision, claiming that special counsel Jack Smith and his team have been working on a witch hunt against him for almost three years. He criticized the timing of the indictment, stating that it was brought forth in the middle of Joe Biden's political campaign against him.
Trump expressed dissatisfaction with the two-month extension granted by the judge, calling her biased and accusing the government of corruption. He stated that he would appeal the decision.